The Peoples Republic of Wacken - Available on November 27th, 2015!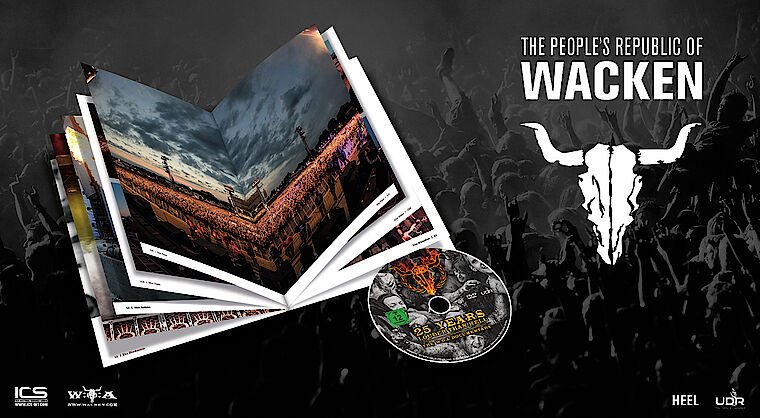 The People's Republic Of Wacken – Coffee Table Book will be released on November 27th, 2015!
This giant 200 page strong book includes tons of high quality colored and monochrome pictures of the festival. It is a documentation of the festivals evolution and it's spirit. The book is also filled with quotes from crew and promoters who breathe life into this beast of a festival since 26 years now.
product info:
The People's Republic Of Wacken book comes with a bonus DVD: "25 Years Louder Than Hell – The W:O:A Documentary" which utilizing deep, archival footage, live action film and hand-held camera montages, weaves together the full story of this cultural phenomenon from its humble beginnings in one small village field to the consistently sold-out music mega city it has become.
Check out the EPK:
You can preorder the book for example at
amazon.de