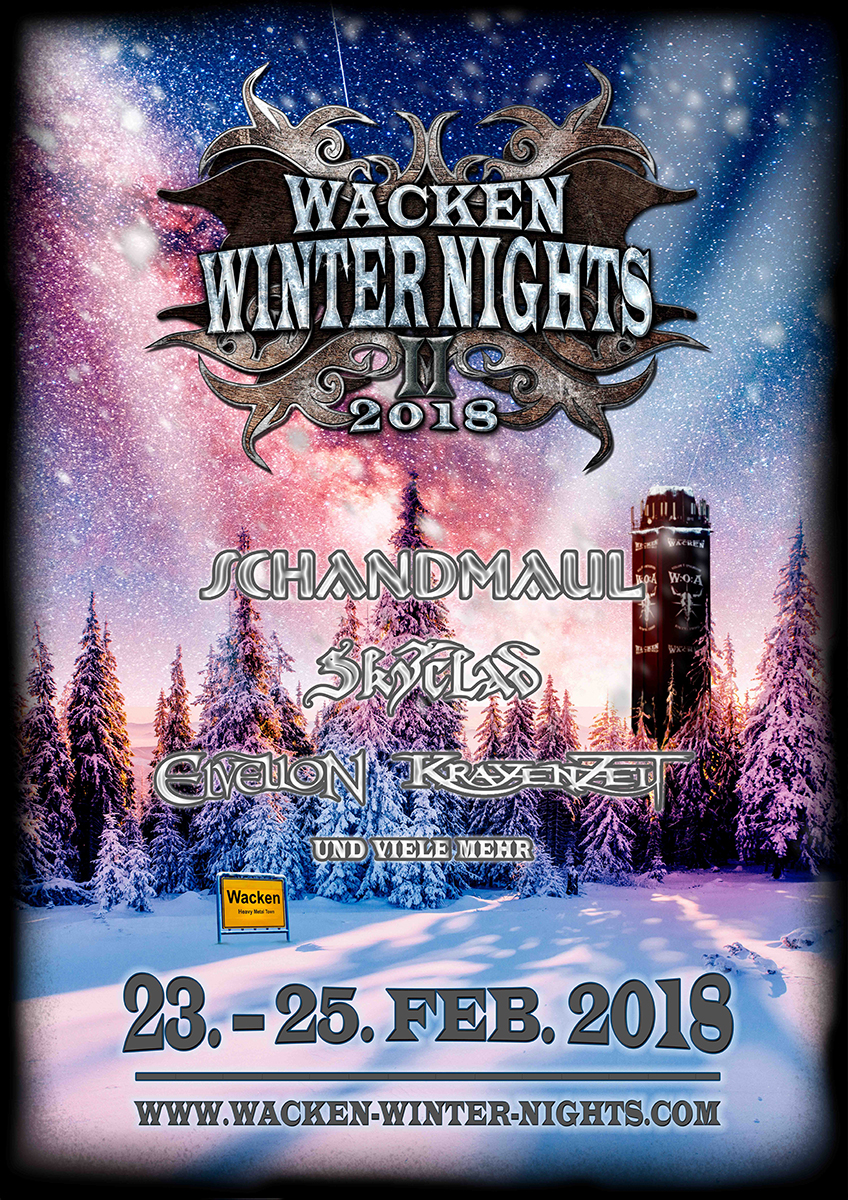 The Wacken Winter Nights will return in 2018!
The first Wacken Winter Nights are coming close to the end now! Since Friday we rocked winterly together with great artists, fire dances, sword fights and warm mead. You celebrated the Winter and the artists in the Mystic Woods, the Theatre of Grace, the Ice Palace and Zum Wackinger with incomparable joy - and we decided that we will return to this world again!
The second Wacken Winter Nights will take place from the 23th until the 25th of February 2018. The first bands are already booked and the presale will start soon at Metaltix.com!
Here are the first bands:
Schandmaul
Schandmaul are rocking the medieval and folk scene since 1998 and they are truely one of the most important bands of the whole genre. They often played at Wacken already and rocked the crowd at our summer open air - now they will rock the winter edition too!
Skyclad
One of the pioneer bands of the folk metal scene will join us in 2018! The Brits from Skyclad started in the early 90s and helped to define the whole genre. A must have for our event!
Krayenzeit
Krayenzeit are a young band from the folk rock scene, but they already got a lot of attention and many fans - and even played in Wacken already. Let's see how they handle cold outdoor shows!
Elvellon
Another quite young band! Elvellon are playing great Symphonic Metal, presented by four instrumentalists and one female singer. They are currently working on their debut album.
WWN 2018 – 23.02. – 25.02.2018
With: Schandmaul, Skyclad, Krayenzeit, Elvellon and many more.
Early Bird ticket sale starts soon at Metaltix.com.