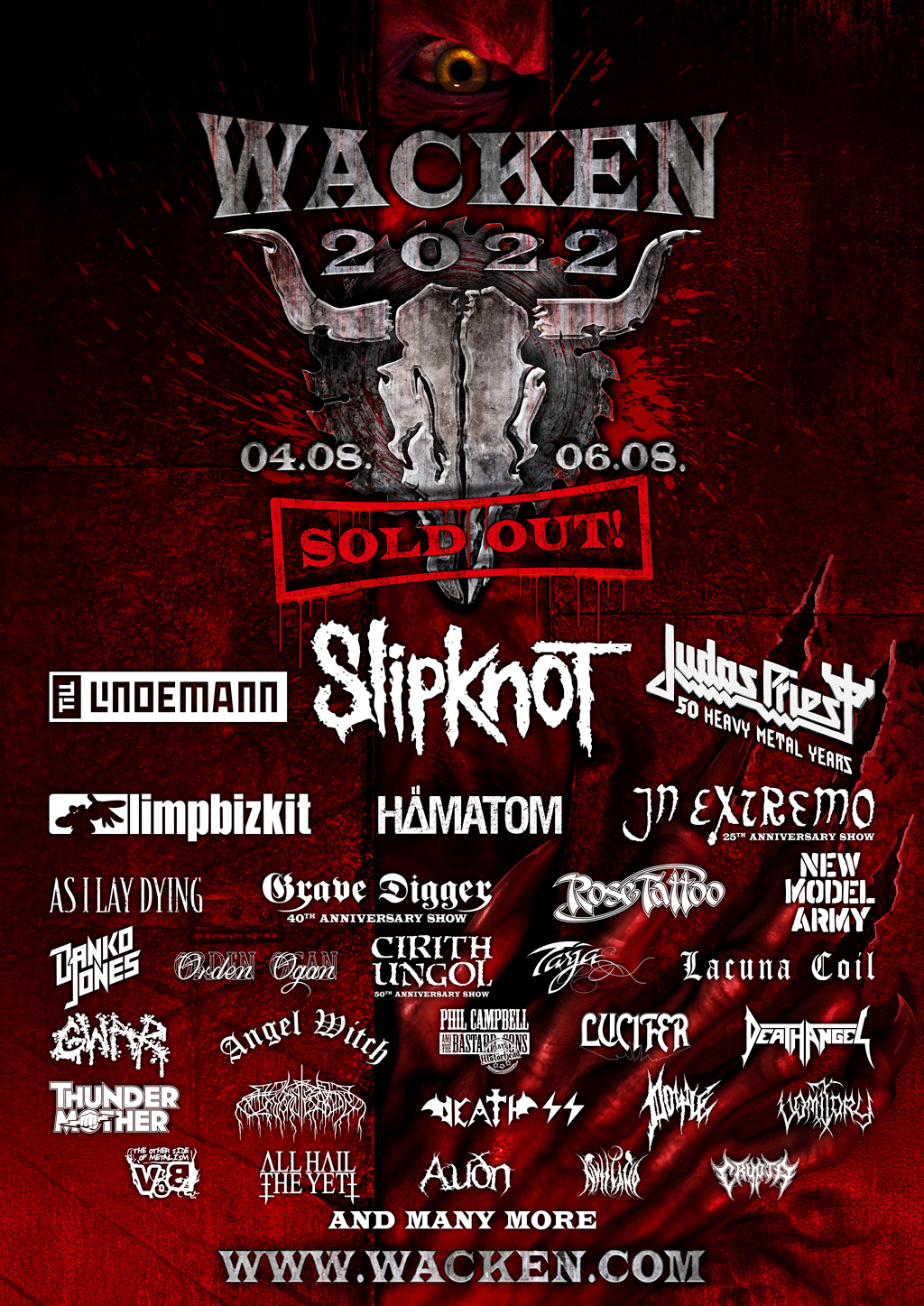 The W:O:A 2022 is sold out - there will be no pre-sale!
Dear Metalheads,
once again we are endlessly grateful grateful in light of your incredible support and loyalty.
Due to the fact that over 95% of you decided to hold on to their tickets and the thousands of entries on our list for people interested in tickets we can announce today: W:O:A 2022 is sold out, there will be no open presale – thanks to you!
After more than a year of the pandemic, your backing is more than motivation for us – it is the reason we still believe in what we are given the privilege to do: to organize the world's most awesome metal party, thanks to you. For this we bow in humility today.
The few tickets that are still available will be sold via our mailing list. Since we want to offer fair chances to all of you who are interested, we decided to assign the tickets randomly among all entries on the list.
Since thereby all tickets are allocated, it is a fact: As of today, W:O:A 2022 is sold out. If you want to take your chance and sign up on the waiting list, please klick HERE.
Furthermore, some of our official travel partners still have exclusive contingents which are avalailable solely in combination with travel service to the festival. An overview of all partners can be found here.
You had no ticket from 2020 respectively 2021 but still want to visit Wacken? In Septembre, Bullhead City will celebrate its debut with bands such as Nightwish, Blind Guardian and Powerwolf.
All information on the event is available here. As of now we plan with 20,000 people per day. More than 10,000 tickets have already been sold.
Metalheads! Everyone in our team thanks you for your support from the bottom of their hearts.
See you in Wacken – rain or shine!