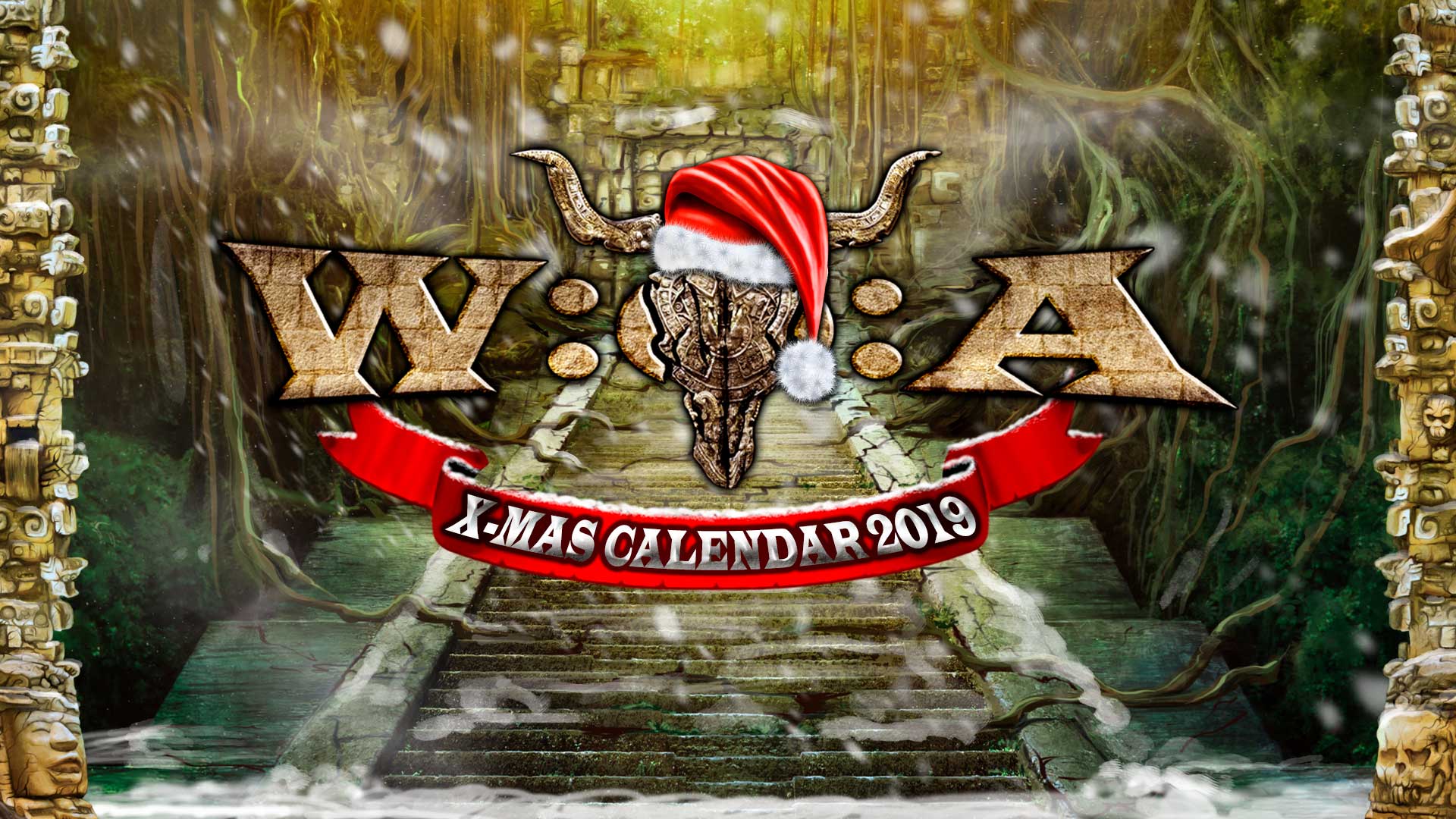 The W:O:A X-Mas Calendar 2019
Dear Metalheads,
also the year 2019 we will end with our popular advent calendar!
On all four Advent Sundays as well as on St. Nicholas Day and Christmas Eve, we will present to you new bands for the upcoming festival - over 80 bands are waiting to be discovered by you!
As always we present you a black mix across all metal genres and related scenes and cultures. Both W:O:A veterans and hopeful and hungry newcomers hide behind the six band doors.
Additionally we raffle one or more fantastic prizes every day from the 01st to the 24th of December. Vouchers, guest list tickets, clothes, electronic devices and more are waiting for you.
We thank our partners EMP, GP Joule, Harley Davidson, Kaufland, Nintendo, Reload Festival, Snickers Concept Store, Soundboks, Star Tankstellen, Wacken Winter Nights.
You can take part every day at xmas.wacken.com - where you can also see the new band announcements during the christmas time.