Wacken Stories: Håkon Grav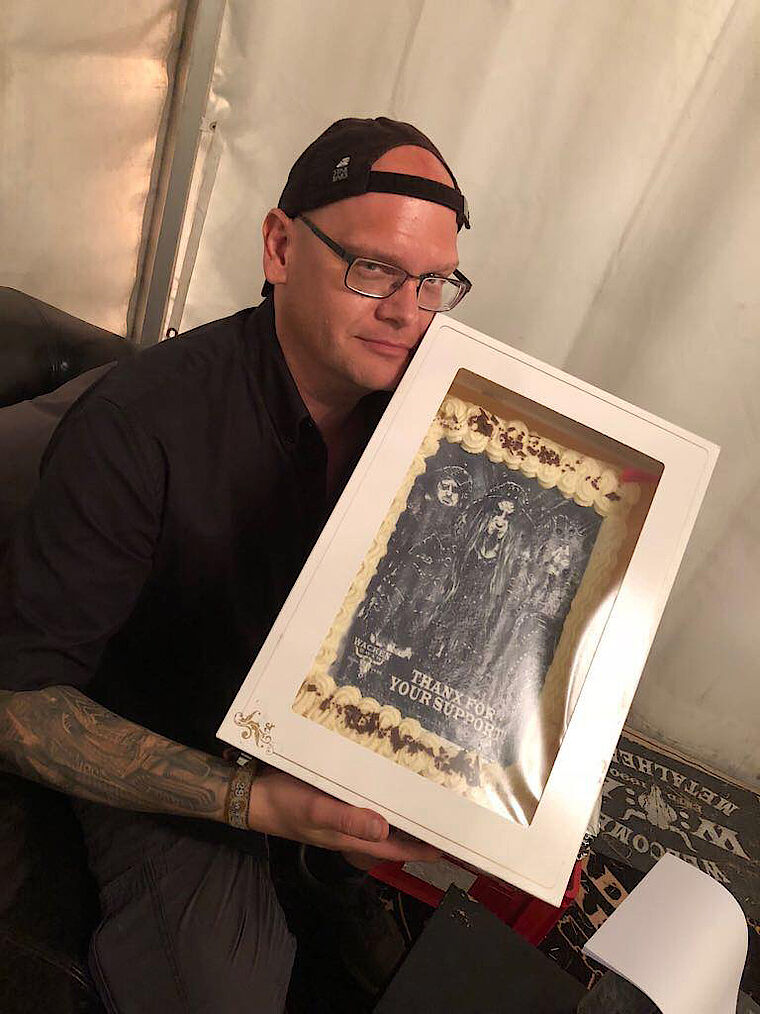 Almost 30 years of W:O:A lead to many, many great stories – crazy, heart-warming, revealing, or just plain funny. To collect those stories, we have talked to the people that live, work or party around the "Wacken Holy Ground". Their experience illustrate the festival's extraordinary spirit, so have fun with special anecdotes which you won't find everywhere else: Here are the "Wacken Stories"!
---
Håkon Grav (Band manager, journalist, travel operator)
"When they opened the doors, the smell was unbelievable"
Motörhead and Rage with Orchestra were two of the headliners, when Håkon Grav came to Wacken for the first time in 1997. The Norwegian band manager and journalist was deeply impressed with the whole experience, so he knew then and there that this visit would not be his last. Countless magical moments have happened since then, but one Mayhem show in 2004 probably ranks among to the most memorable. Let's just say: It really stunk!
"Wacken has been a constant annual factor for exactly half of my earthly existence. Which is both a little scary, overwhelming and impressive, I guess. Back in 1998, Scream Magazine sent three buses with Norwegian Metalhead down to Wacken and, as far as I know, was among the first foreign magazines to do so. Most fans behaved well, but some missed the bus on the way home, so they were stranded in Germany. Holger Hübner and Thomas Jensen themselves made sure the they reached the ferry in time that brought them from Kiel back to Norway the next day.
One of the most special memories from Wacken was when Mayhem showed up backstage with their trailer of gear in 2004. They had been driving for two days from Norway in scorching heat. The trailer also contained pig skulls intended for stage props, and they had been slowly boiled for 48 hours. When the band opened the doors of that trailer, the smell was unbelievable and made the whole area reek of, well, a pigsty. It was awful. The actual show turned out to be rather intense as well. Thomas Jensen came by backstage to say hello to the guys, and his remarks were legendary: 'Have a good show! But please remember: No jokes about World War Two, and don't throw any sheep heads into the audience!' The band went on stage, and singer Maniac just grinned: 'He didn't say anything about pig heads, now did he?'And of course he threw a smelly pig skull straight into the audience.
That was not the end, though. During the show, they had several knives and other props made by the artist Spacebrain. Maniac threw a massive dagger to the stage floor, but didn't anticipate that it would bounce back. Well, it did, and pierced his hand. Blood was gushing all over the place, and the German Red Cross representatives wanted to take care of him immediately. Maniac refused at first, but after a while, he agreed to be looked after. And thus, the band had to finish the show without their singer. In other words: A normal day in the life of Mayhem…
I have had many magical moments at the W:O:A. Be it rain or shine, mud or dust, heat or cold – Wacken will always be a legendary festival. Today I consider the organizers to be friends, not just business contacts, and it always feels good to be back."
The said Mayhem concert:
<iframe width="560" height="315" src="https://www.youtube-nocookie.com/embed/y84gW_5ZFKE" frameborder="0" allow="autoplay; encrypted-media" allowfullscreen></iframe>
Håkon's wish for the 30th W:O:A, if anything was possible:
"Mercyful Fate performing 'Melissa' and 'Don't Break The Oath'."
Text: Ann G. Jung
Cake picture: Claudia Hemmann
Do you want some more? All already released stories are available here!