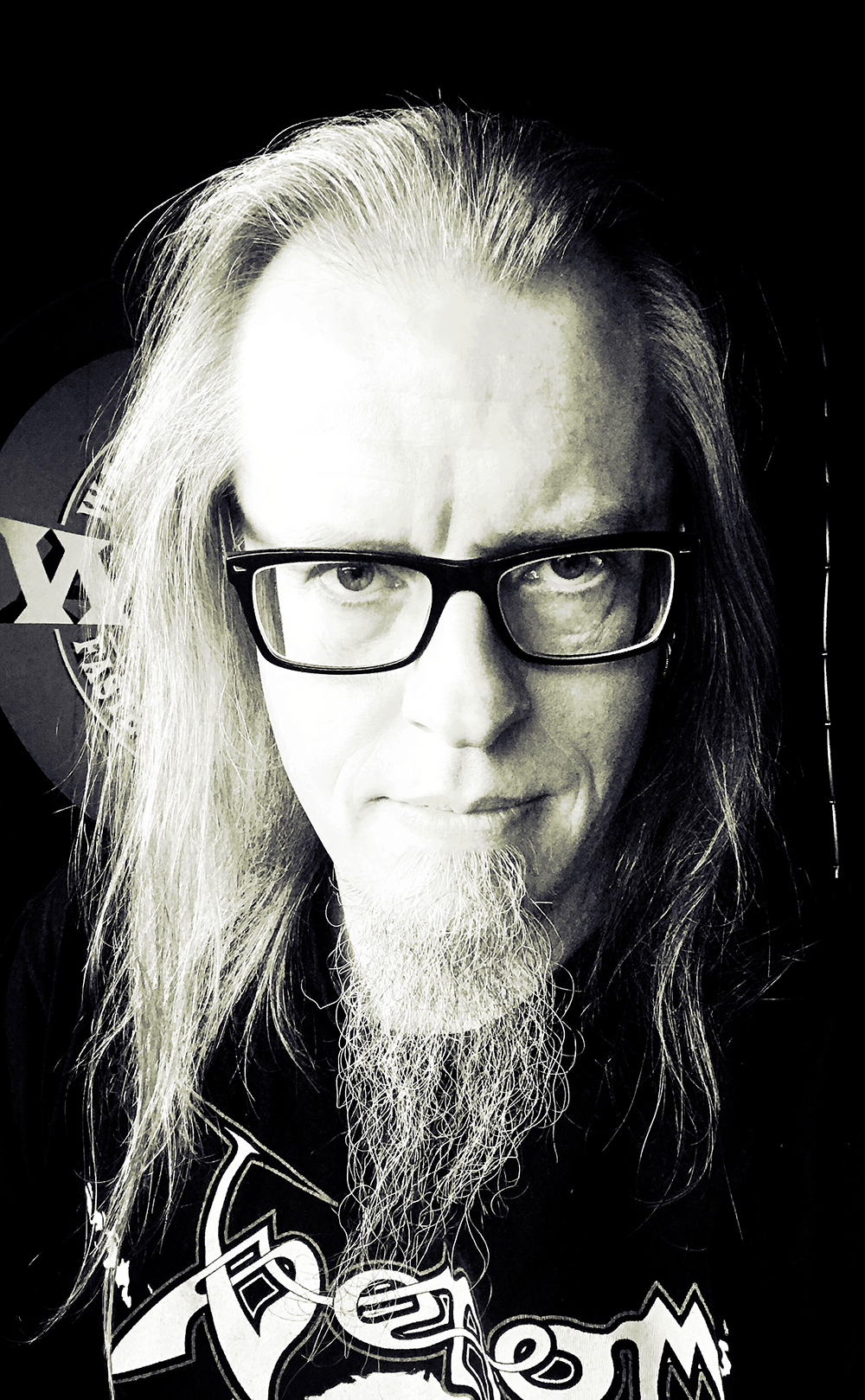 Wacken Stories: Jörg Düsedau
Almost 30 years of W:O:A lead to many, many great stories – crazy, heart-warming, revealing, or just plain funny. To collect those stories, we have talked to the people that live, work or party around the "Wacken Holy Ground". Their experience illustrate the festival's extraordinary spirit, so have fun with special anecdotes which you won't find everywhere else: Here are the "Wacken Stories"!
---
Jörg Düsedau (booking agent, tour manager, long distance walker)
"I surely had walked over 20 km!"
Booking agent Jörg "Schrörg" Düsedau of Hamburg's Dragon Productions has been working with the W:O:A for 17 years. He also contributes to the Wacken Foundation. All the walking he has done on the "Holy Ground" so far adds up to at least a marathon or two.
"I haven't seen all festivals, but quite a lot – and none is as huge as Wacken. Well, all the people have to go somewhere, right? Next year will be my 25th time at the W:O:A, and that's really something, if you think about it.
15 years ago I was working as the tour manager for Gamma Ray and Freedom Call, who were both playing in Wacken. Kreator were travelling with us on the bus, so they were also on the site. That meant for me: Three bands at the same time! When the day was through I felt like I had been on my feet constantly, with no breaks in between. I was tired as hell, because I surely had walked over 20 km! When I was finally about to sit down, the very second my butt touched the chair, Gamma Ray drummer Daniel comes up to me and asks: 'Hey Schrörg, I forgot my shoes for the gig in the bus. Could you please go and grab them?' Of course, I just had been at the bus, and that was over a kilometre away. He couldn't be serious, right? But of course I got up and trotted over to the bus, got the shoes and handed them to Daniel. When I was literally just about to sit down again, Mille from Kreator showed up: 'Hey Schrörg, we have some shirts for our merch booth. Could you drop them off there real quick?" That would be another two kilometres, with a 20 kg box of shirts, no less! So I just burst out: "No, Mille! You will have to mind someone else!' When think back to that day now, my feet actually hurt!
Everyone who knows Wacken knows that distances can be long at times. A lot is happening all over the site, several stages, the tent, the Wackinger Village and so on. It's gigantic! Even though a job like mine includes a lot of running back and forth, I'm looking forward to the first weekend of August every year. Of course, W:O:A means mainly business, but I can't really separate it from my private life. That's why my wife is usually coming with me, and this year we even brought our son. The Wacken Open Air is actually becoming a family thing!
As far as my bands are concerned: They all want to play Wacken, regardless of being newcomers or veterans with 30 years of experience! Playing on the "Holy Ground" is something special, and young musicians go crazy when it happens. That's a dream come true!"
Schrörg's wish for the 30th W:O:A, if anything was possible:
"Black Sabbath!"
Text: Ann G. Jung
Do you want some more? All already released stories are available here!