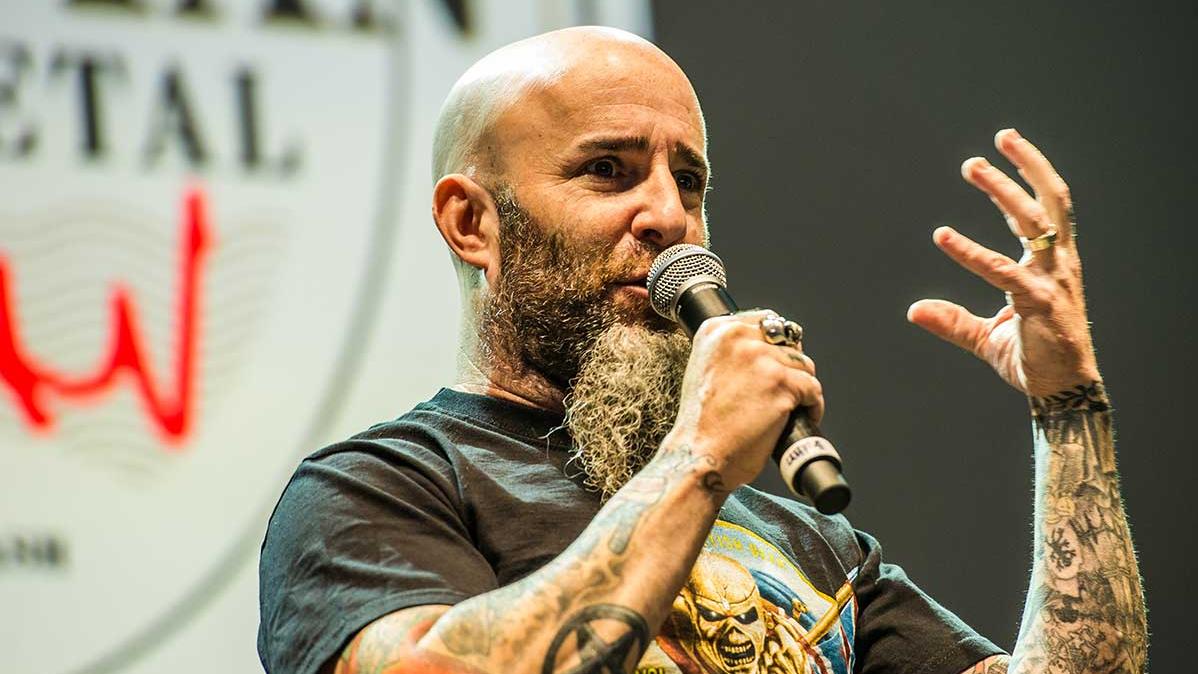 Wacken Stories: Scott Ian
Almost 30 years of W:O:A lead to many, many great stories – crazy, heart-warming, revealing, or just plain funny. To collect those stories, we have talked to the people that live, work or party around the "Wacken Holy Ground". Their experience illustrate the festival's extraordinary spirit, so have fun with special anecdotes which you won't find everywhere else: Here are the "Wacken Stories"!
---
Scott Ian (Anthrax guitarist, storyteller, friend of Dio)
"Dio just said: Here is my key"
As the guitarist for Anthrax, Scott Ian has seen many festivals. There are two things he likes at Wacken, and they have to do with the Ritz-Carlton and a summer camp. And then there was this thing with Ronnie James Dio's hotel room.
"Even before I tell you my story, I will give you one sentence: Best bathrooms of any festival I've ever played! That's the standard every open air should have. It's not something I spend a lot of time talking about, but it's nice to have a clean toilet, and a lot of times at festivals this is not the case. That thing in Wacken is like the Ritz Carlton of festival bathrooms.
I remember the first time we played there, I think in 2004. We arrived in Hamburg the night before, it was very hot that year, and our hotel had no air conditioning. When we were coming in, Dio were just checking out. And Ronnie said to me: "I have the only room with AC. Here is my key." I remember that specifically, because he was so nice. We played very early, which was disappointing. We wondered: Will it be good, will there be anybody in front of the stage? Then we walked out, and there was a sea of people, and we had a great show. I realized it doesn't matter if it's two in the afternoon or ten at night – the fans are there to have a great time.
In 2013 I did a Spoken Word show, and I was worried: Will people understand me? Do I have to speak slowly? There's this story I tell about meeting Lemmy in a bar in London in 1985 when Joey Belladonna and I were there doing promo for 'Spreading The Disease'. I drank way too much and got very, very sick, but on the next day we had to fly to Germany. I talk about being in Munich, feeling really bad, and then this German doctor comes in. He looks like Laurence Olivier from the movie 'The Marathon Man' (in which Olivier portrays nazi criminal Dr. Szell – Ed.). I go into this bit about growing up as a Jewish kid in New York City, being in Germany for the first time ever, I'm sick, I feel vulnerable, and there's this doctor. So I go on this whole nazi tangent in the story. Somebody said to me: Maybe you want to tone down that stuff, these things are taken seriously here. It's not a laughing matter anywhere, of course, even though I do get laughs from it in my shows. I thought maybe I should cut that whole bit, but then I thought: Fuck this. I'm not the bad guy here! The nazis are the bad guys, and I'm taking the piss out of that! If someone is offended by it, I don't give a fuck. I did the story, and everybody laughed in right places. The Wacken crowd absolutely understood it the way I meant it. I ended up having a great time, and I had been very nervous because it was my first time in front of a non-English crowd.
Playing at festivals, you're sometimes in and out so fast. That's not my favorite. But when you get to see your friends, it's like summer camp. That aspect I really like: getting to catch up with friends in other bands. Wacken is one of the destination festivals. If I see Wacken on the schedule for next summer, I would be very excited.
Wacken is a worldwide brand. Everywhere you go, people know it. Not the average person on the street, but if you're into Heavy Metal, you know what it is. Not many festival's reputation is that big or strong. That's the one bands are aspiring to play. When we were first coming up in the early Eighties, Castle Donington was the Mount Everest. If you could play at the Monsters Of Rock there, that was the pinnacle, the ultimate rock festival. Now that's Wacken, and it has been for a long time.
I was just in Australia doing talking shows, and when I asked who had heard about the W:O:A, 300 people raised their hands. The fact that the organizers sell it out even before announcing the bands shows how important the event is to the fans. That's the magic: They created an experience that people want to be a part of."
Scott's wish for the 30th W:O:A, if anything was possible:
"AC/DC! Especially if we were on the bill as well. We never played a show together, not even on a festival on a different day."
Text: Christof Leim
Do you want some more? All already released stories are available here!