Important
This article is VERY old (older than 2 years)!
Wacken Stories: Thomas Vollbrecht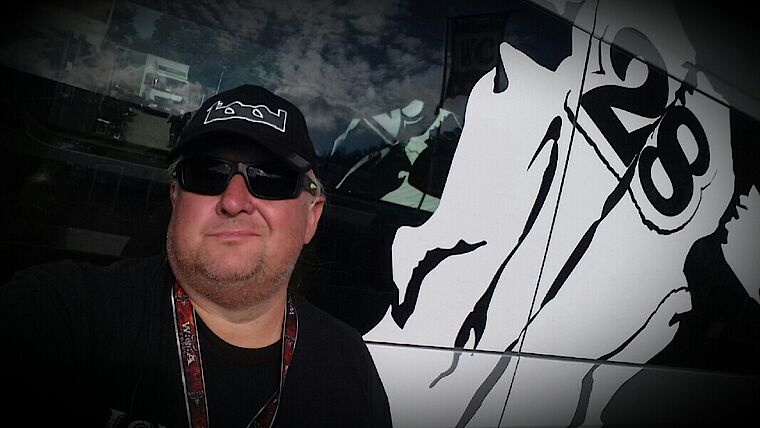 Almost 30 years of W:O:A lead to many, many great stories – crazy, heart-warming, revealing, or just plain funny. To collect those stories, we have talked to the people that live, work or party around the "Wacken Holy Ground". Their experience illustrate the festival's extraordinary spirit, so have fun with special anecdotes which you won't find everywhere else: Here are the "Wacken Stories"!
---
Thomas "Völle" Vollbrecht (band host, search engine on a bike, W:O:A regular)
"Suddenly Dio's equipment was missing"
For 23 years now Thomas "Völle" Vollbrecht has taken the annual journey to Wacken. Back then he was a regular visitor, today he is one of the longest-serving people behind the scenes. Never compromising his discretion, he allows us a small glimpse into this magical world they call "the backstage".
"1996 was my first time here, I was writing for and co-publishing the Scream Fanzine Germany. This was the last year they actually did the festival festival at the so-called "Kuhle" (english: "pit") which now holds the Artist Village.
Back in 1996, when I arrived at the grounds on a Thursday at 8:30 pm, there was just one security guy around, pointing me towards an open field that served as a parking lot for press, artists and VIPs. This is where you'll find the Louder Stage today. There was no one around that evening. When Ì asked if there was any food available, the guy told me to go to the village. So I was walking through Wacken, with not a single soul in sight. It was only when I arrived at the little snack bar that I finally met one other metalhead. Hard to imagine these days…
I was already in the touring industry when in 1999 I was the offered the position of band host at the W:O:A. This basically means welcoming the musicians and their crew and showing them around. I was told anything else would be worked out along the way. I like to joke that this job was basically invented here. It might sound exaggerated, but basically I'm the first and last person our guests meet. That means I am representing the organizers. That includes taking care of little things like showing the way to the showers or catering, but also connecting our crew with the band's techs. I help to find lost instruments from airlines and of course answer questions about more beer.
Of course I remember some special stories, but discretion is part of the job, so I can't go into detail. Here are two examples, though: One year the trailer with all of Dio's equipment suddenly went missing. I started searching the whole village by bike just to find it at the very last second. Or that day when me and my band host buddy Stoney 'had' to take Alice Cooper through Wacken and explain every little detail to him, because he explicitly wanted to see it all. That was amazing.
Back in the day it was a bit more 'wild west' as I like to call it. We had to fix things on the go, even if that meant raising your voice. There were a few times when I was forced to make a decision over other people's heads to get the band to the stage on time. These days our crew takes care of as many details as possible months prior to a performance. So the job has changed a bit. To get the show up and running on time we have to be as precise as Swiss clockwork. And if I ever encounter a problem that I can't fix myself, I can count on our fantastic Artist Production team that will find a solution, no matter what."
Völle's wish for the 30th W:O:A, if anything was possible:
"That has to be Dio. His last visit here with Heaven And Hell was simply magical. As far as living artists go: If I ever was allowed to help Angus Young with his tie, I would happily move to the retirement home for aging band hosts."
Text: Tom Küppers
Foto: Thomas Vollbrecht
Do you want some more? All already released stories are available here!