Important
This article is VERY old (older than 2 years)!
Wacken Winter Nights 2018 – Trolls, Dwarves, Pirates and more!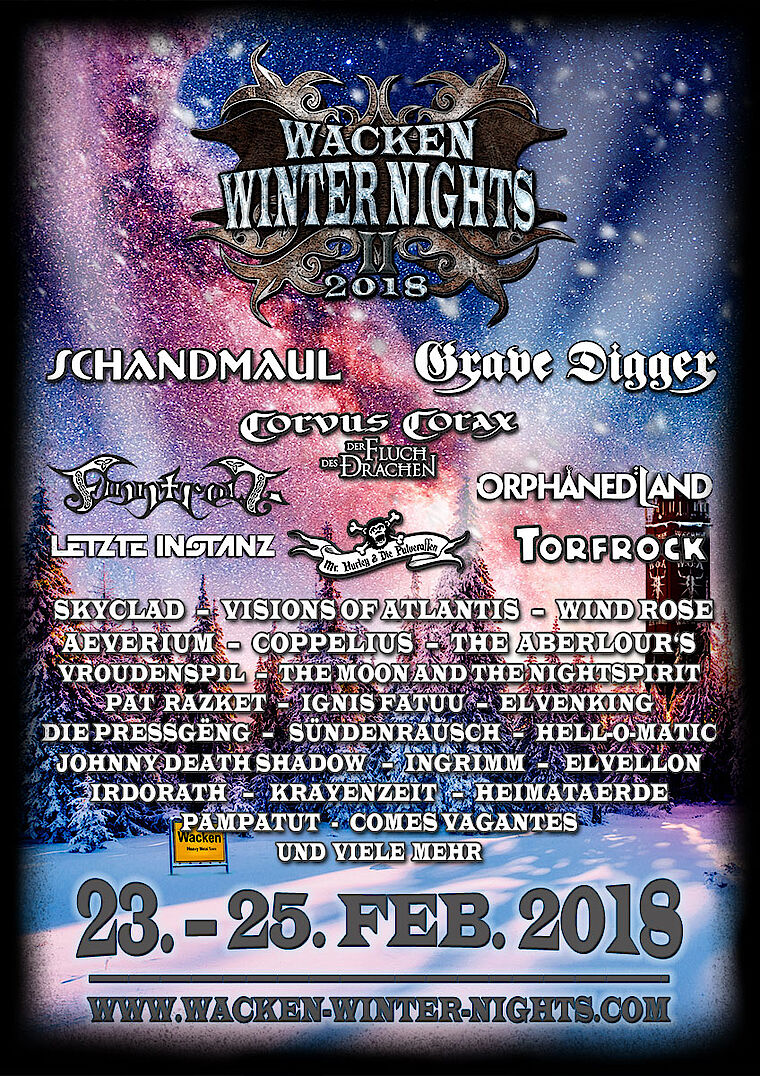 Wacken Winter Nights 2018 got new reinforcements in form of five new bands!
Finntroll, Wind Rose, Pat Razket, The Aberlour's and Comes Vagantes were added to the line-up of the medieval-, metal- and fantasy festival taking place in February 2018!
You can find the complete news pot here!
Tickets can be ordered at Metaltix!
Wacken Winter Nights 2018
February 23rd to 25th, 2018
with: Aeverium, Comes Vagantes, Coppelius, Corvus Corax, Die Pressgëng, Elvellon, Elvenking, Finntroll, Grave Digger, Heimataerde, Hell-O-Matic, Ignis Fatuu, Ingrimm, Irdorath, Johnny Deathshadow, Krayenzeit, Letzte Instanz, Mr. Hurley und die Pulveraffen, Orphaned Land, Pampatut, Pat Razket, Schandmaul, Skyclad, Sündenrausch, The Aberlour's, The Moon and the Nightspirit, Torfrock, Visions of Atlantis, Vroudenspil, Wind Rose and many more!