Important
This article is VERY old (older than 2 years)!
Waiting list - e-mails were sent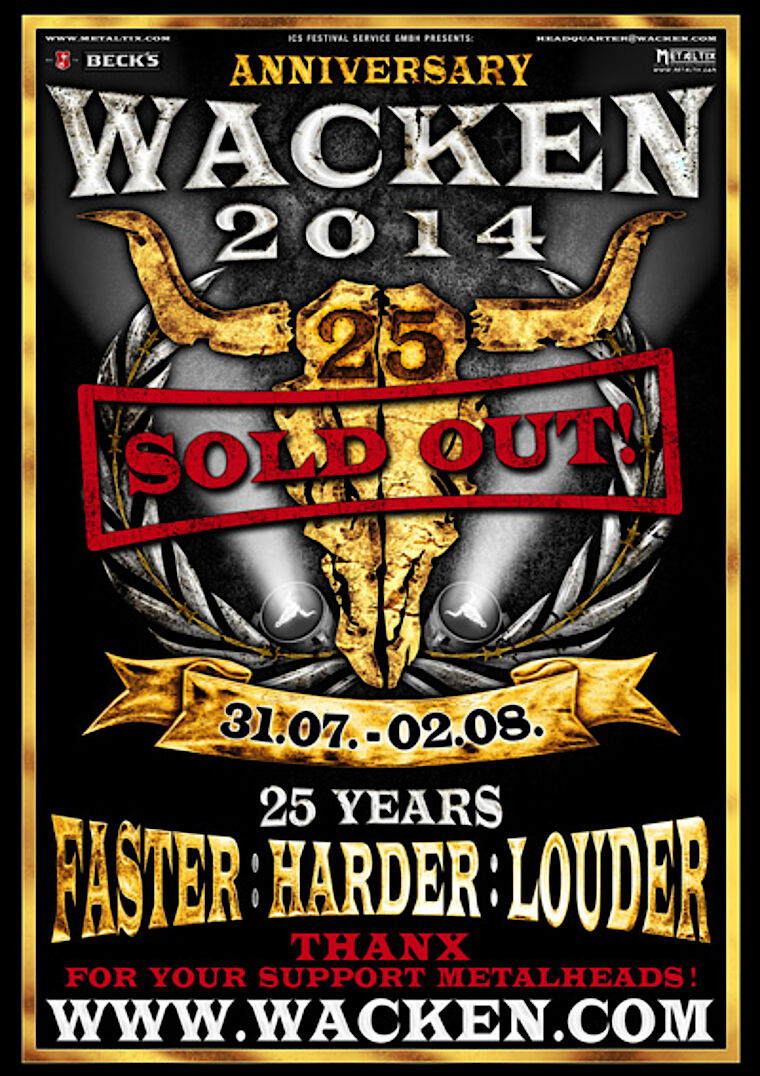 As announced before, the waiting list for the remaining contingent of Wacken Open Air 2014 tickets is closed by now and the tickets were raffled automatically. The e-mails are currently dispatched. If your name was drawn, you will get an email from Metaltix within this evening. (Important: Please also check your spam folder!)
This email will contain a link which can be used to place the order. The amount of purchasable tickets is equivalent to the amount of tickets you have ordered in the waiting list (2 tickets maximum). The link is connected to the Metaltix account which was used to subscribe for the list and can only be used once and with this account. So you need to be logged in off course!
The payment has to be done with credit card or Sofort Transfer (Sofort Transfer is only available in these countries: Germany, Austria, Netherlands, Belgium, Italy, France, Spain). The order must be placed until 11pm CET on Sunday, 19th of October 2013 or the tickets would be raffled to another person.
We will not send rejection mails to all those who have not been drawn.
If you haven´t got a ticket by now there is still a future chance to acquire tickets through the upcoming anonymous ticket exchange.
Info about the date of launch will follow soon - Details of the process can already be read in the FAQ.