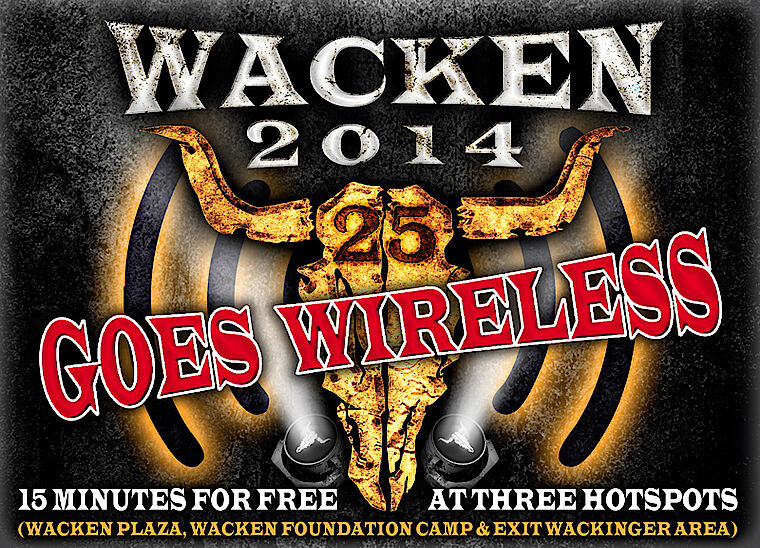 There will be WiFi Hotspots available at the 25th Anniversary. This year we can provide Wi-Fi FOR FREE but limited to 15 minutes daily so that every metal head has the chance to use it.
WiFi Hotspots at W:O:A 2014 are available at the following positions:
- at the Wacken Plaza
- at the Shower Camp S3 (Exit Wackinger Area)
- at the Wacken Foundation Camp (Wacken Center)
We hope that we have served you well with this.