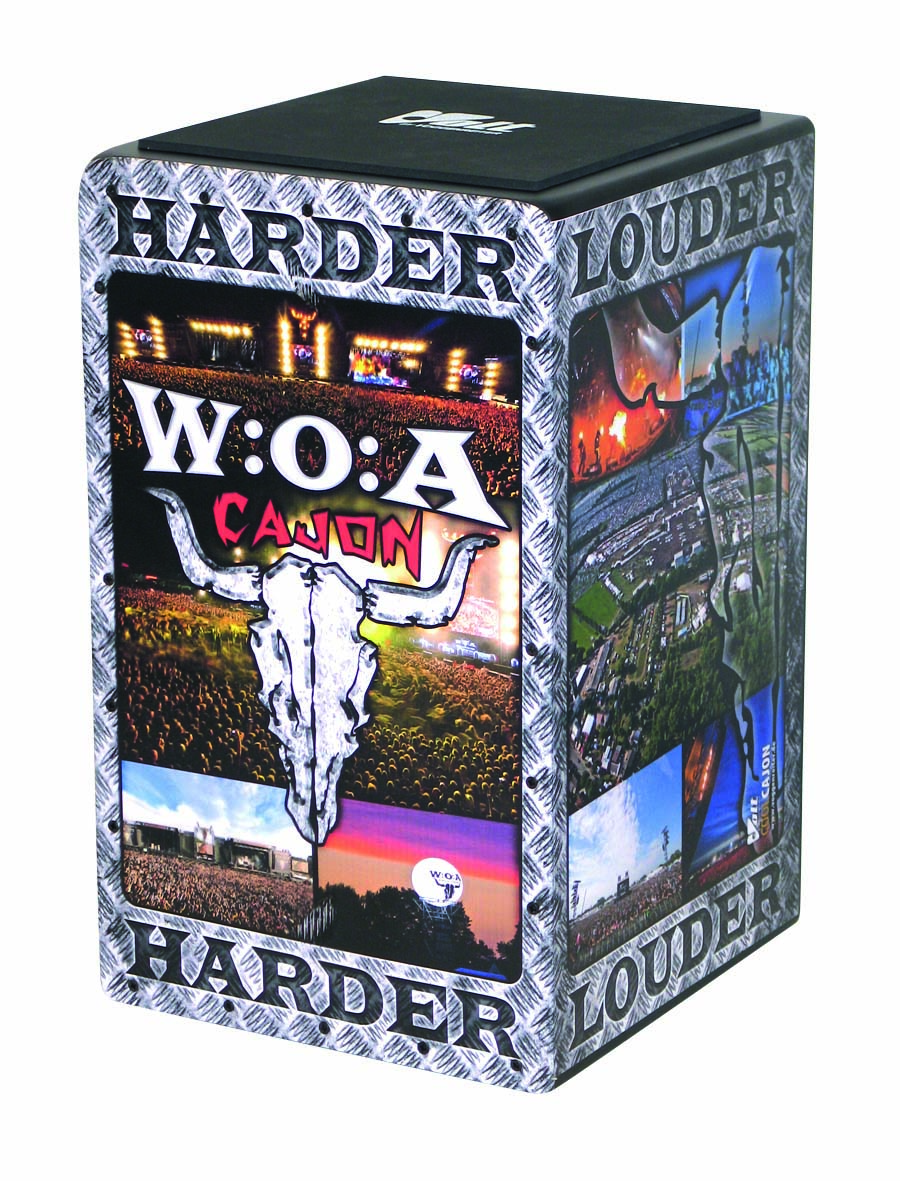 Not only vocalists got their own competition but also all the drum possessed maniacs amongst you!
You are a drummer, or simply obsessed with finding the perfect beat? People around you are locking away everything one can beat a bar on? But you are still unstoppable?
Then you are spot-on right here! Show us that you've got it, by thumping on everything that gets in your way (except of drum sets!). Be creative, be eccentric, become W:O:A Drummer 2011.
The ten hardest, fastest and funniest Drummers will get the one in a lifetime chance of winning a W:O:A Cajon and a live gig with the Smack Ballz at the W:O:A 2011.
The competition starts on monday the 20th of June on wackentube.com
General conditions for participating in the W:O:A Drummer 2011
1. Allowance of conditions
By partaking in the W:O:A Drummer 2011 contest the participant accepts the following eligibility requirements.
2. Eligibility
Eligible are only 18 year old Persons, how are in possession of a valid W:O:A 2011 Ticket.
3. Mode
A professional jury will decide upon the 10 winners of the contest. The contest ends at the 20th of July, the winners will be acknowledged subsequent in written form.
4. Costs
Participating in W:O:A Drummer 2011 is for free.
5. Prize
The winners of the contest will only gain a W:O:A Cajon each (10 in total) and a live gig together with the Smack Ballz at the W:O:A 2011. ICS Festival Service GmbH will not pay for travel costs, carrying charges, accommodation expenses or other charges.
6. Legal action
Legal action is out of question.