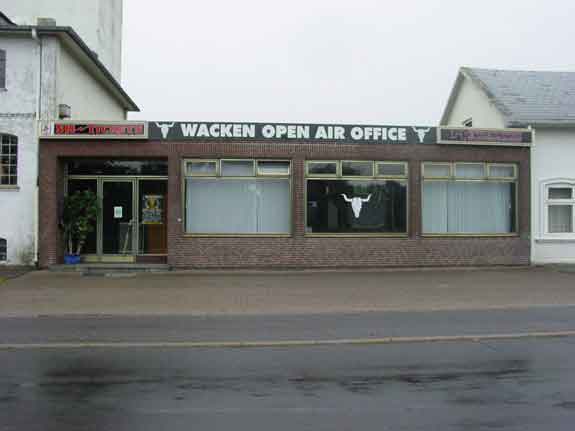 Since the 6th of July our Info Office (Hauptstraße 82, 25596 Wacken) has opened its doors again.
If you´re maybe travelling through Wacken before the festival begins, you can get: info about the W:O:A, merchandise and also our history in advance. But of course that´s not enough! In the course of time we will install internet access, mobile phone charging stations, coin- and card telephones, a cashpoint and a photo booth (for taking memory shots) in the info office.
Additionally you will have the possibility to engrave your personal memory stone during the festival, which will be assembled into the remember wall later. Duplicates can be purchased as well. The incomes will be donated for a good cause to our non-profit donation - The Wacken Foundation
Here are the exact opening hours:
Tuesday 06.07 - 14:00 Uhr – 19:00 Uhr
Thursday 08.07. – 14:00 Uhr – 19:00 Uhr
Friday 09.07. – 14:00 – 19:00
Tuesday 13.07. 14:00 – 19:00
Thursday 15.07. 14:00 – 19:00
Friday 16.07. 14:00 – 19:00
From the 19th of July / Mo-Fr. from 14:00 - 19:00
From the 26th of July / Mo - Fr. from 10:00 – 19:00
From Saturday 31st of Jul< the office will be open 24/7 till the end of the festival.
Important Notice! Regulary day of arrival for festival visitors is still Wednesday the 4th of August!