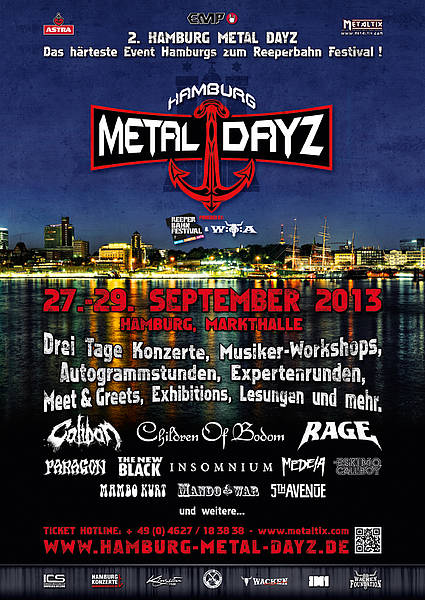 W:O:A KickOff - new Wacken bands at the Hamburg Metal Dayz!
Next to bands, workshops and other items on the programme there is a special event for all Wacken Open Air fans at the Hamburg Metal Dayz: The W:O:A KickOff on Friday at 09:45 PM!
What does this mean?
At this time, we will take over the mainstage on site to present new bands for the upcoming Wacken Open Air 2014! Don't miss this!
Also on shedule on Friday at the Hamburg Metal Dayz: Performances by Caliban, Maroon and other Bands, a panel with the W:O:A promoters, a workshop with a shoutcoach and many more!
If you still need tickets check out Metaltix.com!
More information like for example the running order can be found at the Hamburg Metal Dayz website.