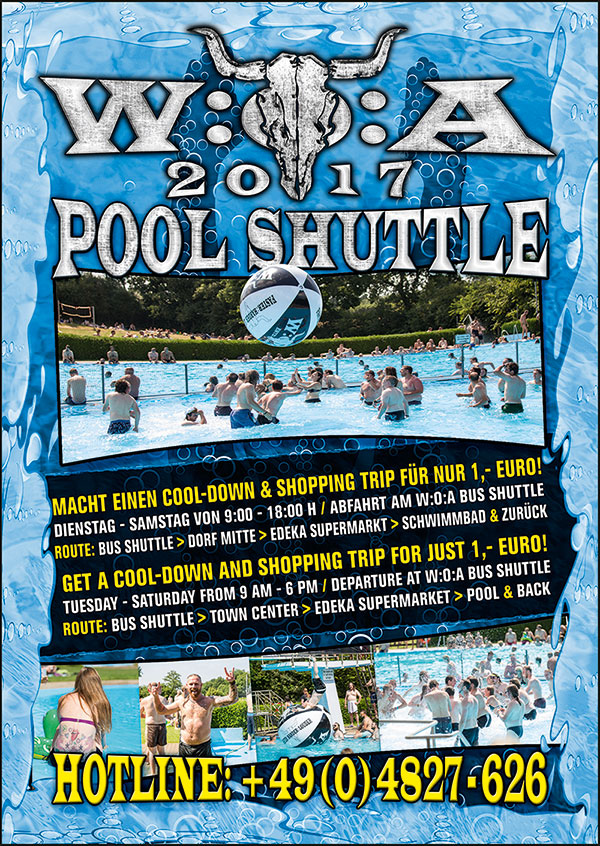 The first Metalheads have already arrived at Holy Ground and also the weather shows it's best behaviour!
After an exhausting festival day, one could really like to jump into the cold water of Wacken's swimming pool. You don't need to walk the long way to the swimming pool, because we have again organized a W:O:A Pool Shuttle, which drives you through the village.
No matter if you want jump in the cool water or make a stop at EDEKA to buy some food, the Pool Shuttle drives from Tuesday until Saturday 09.00am – 06.00pm.
Departure spot is always at the the W:O:A Bus Shuttle. This service only costs 1€.