W:O:A Tickets – remaining contingent of non-paid tickets on sale for a short time at metaltix.com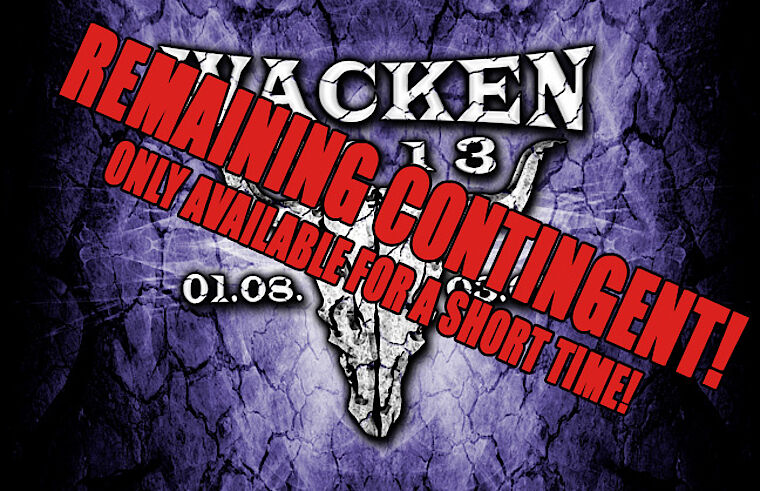 Dear metalheads,
It´s been almost 5 weeks since W:O:A was sold out for the 8th time in a row. At this point we again want to say thank you for the amazing support!
It has happened that tickets that have been ordered via "cash in advance" payment have not been paid within the deadline of 4 weeks. We are happy that you, if you were not able to get hold of a ticket yet, now have the chance to buy tickets the official and legal way via www.metaltix.com for a short time.
From now on the remaining contingent of tickets is available at the Metaltix Shop, so hurry up if you want to get some of the last few.
Please keep in mind (in case you want to order your ticket via cash in advance) to pay as soon as possible.
At this point we want to refer on our ticket personalization. Please read the info very carefully.
IMPORTANT: a resale of tickets is strictly forbidden and will be punished with a contract penalty of 1000€ per ticket!
Thanx for your Support!
See you in Wacken, Metalheads – rain or shine