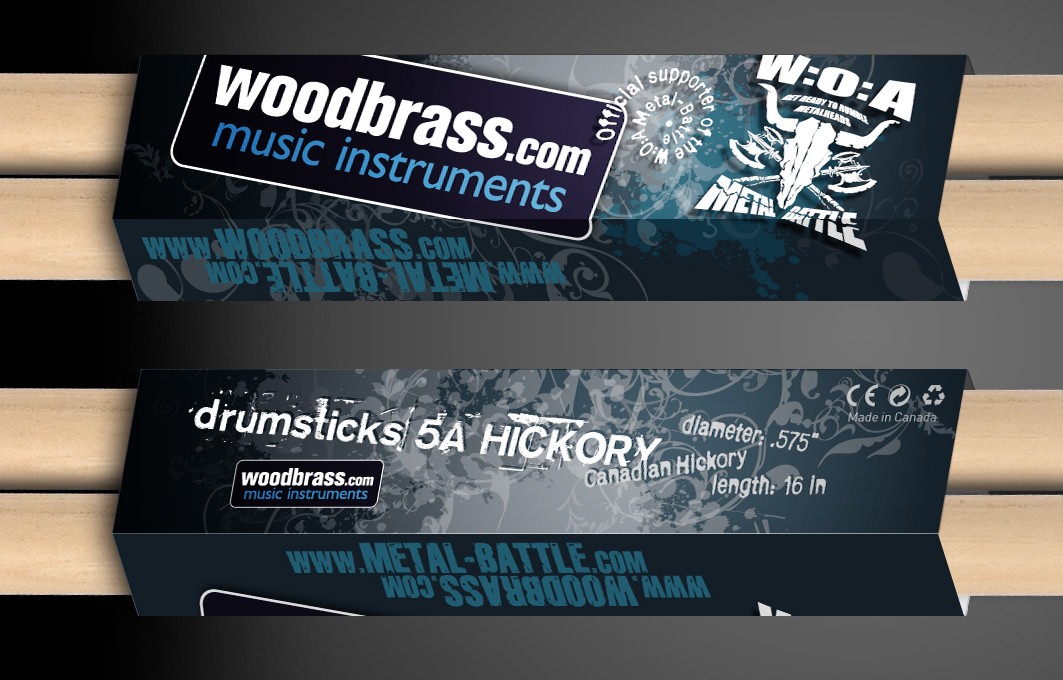 Woodbrass - Metal Battle Endorsement
We are happy to announce that the company Woodbrass will support the Metal Battle in the future. The company consisting completely out of musicians has manufactured a custom drumstick series for the Metal Battle. Each band joining the finals at Wacken will be rewarded with a box of 12 pairs. Furthermore there will be a special price for the international winner of the Metal Battle 2010.
We thank for the support!
your
Metal Battle Team