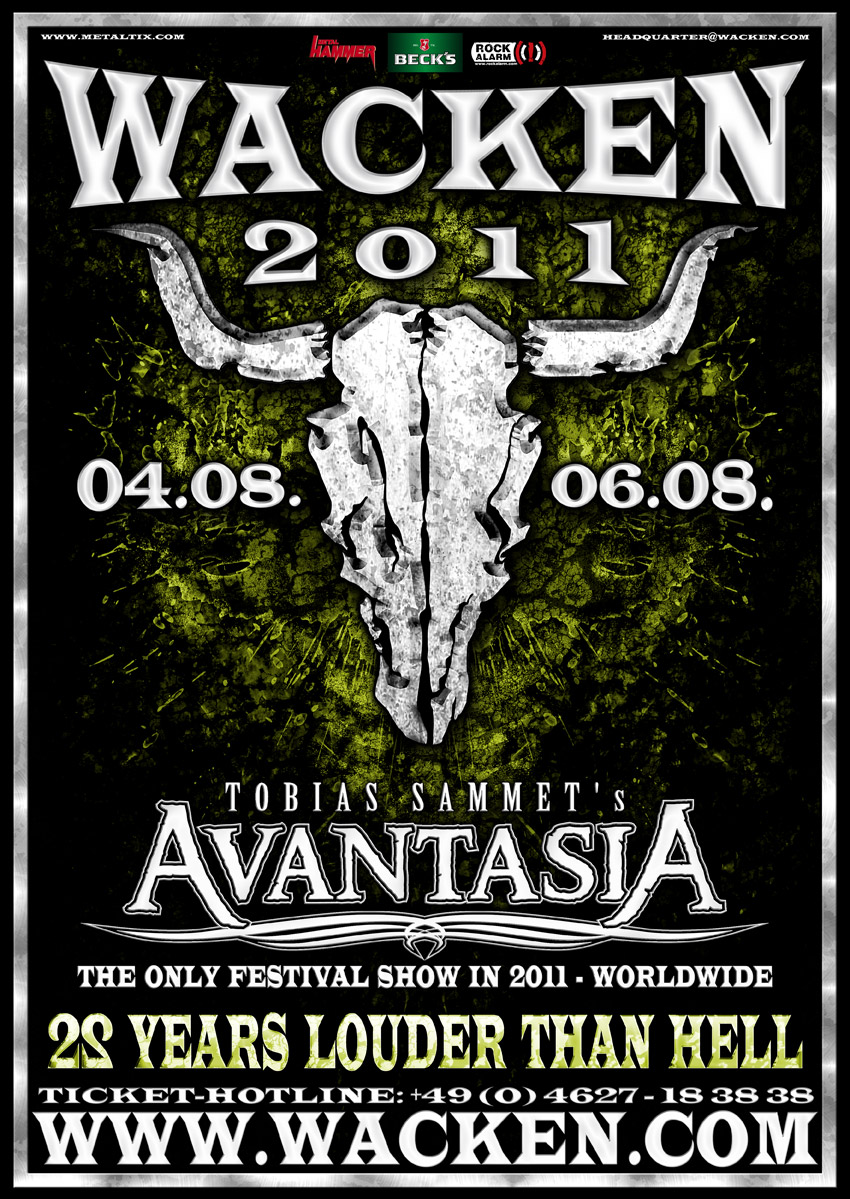 Dear Metalheads,
like we did after W:O:A 2009 we are starting the pre-sale for the X-Mas-W:O:A-22-Package 2011 directly after this year´s edition.
Here are the facts:
22. Wacken Open Air 2011
04.08.-06.08.2011
X-MAS-Package on sale now!
3-days-"ALL IN"-ticket = 99,- €
incl. VAT plus 10,- pre-sales fee
incl. W:O:A cult-t-shirt & NBR-sampler
Limited to 10.000 tickets
pre-sale starts on Monday, 09.08.2010 at 00.01 am
Every purchaser can only buy a maximum amount of 10 tickets
We´ll start shipping in the middle of august.
The tickets will be available at www.metaltix.com on monday