Important
This article is VERY old (older than 2 years)!
4th Advent Band Announcement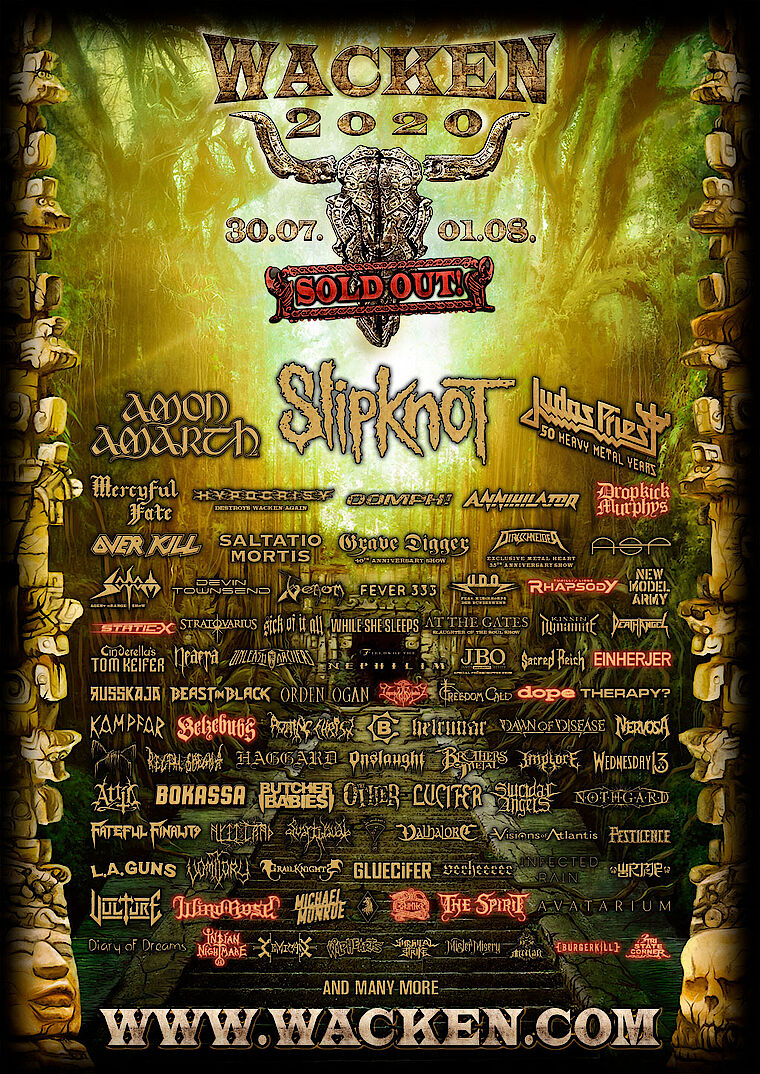 It is the fourth Sunday of Advent and so our W:O:A X-mas calendar is approaching home stretch. But before that we got some new names for you today as well as another nice raffle: 2 x 2 Tickets for Reload Festival 2020!
Even on those last days until Christmas we have some pretty cool stuff waiting behind the doors, so you can't go wrong by checking xmas.wacken.com on a daily basis. Please keep in mind that because of Christmas we will announce the rest of the lucky names early next year.
The new additions to the W:O:A 2020 lineup:
Belzebubs, Burgerkill, Dope, Dropkick Murphys, Einherjer, Grimner, Imperium Dekadenz, Indian Nightmare, Static X, The Spirit, Thundermother, Tri State Corner, Turilli / Lione Rhapsody, Wind Rose
Watch out for the final batch of names for W:O:A 2020 to be announced on December 24th.