Important
This article is VERY old (older than 2 years)!
Dio Disciples at Wacken 2012!!!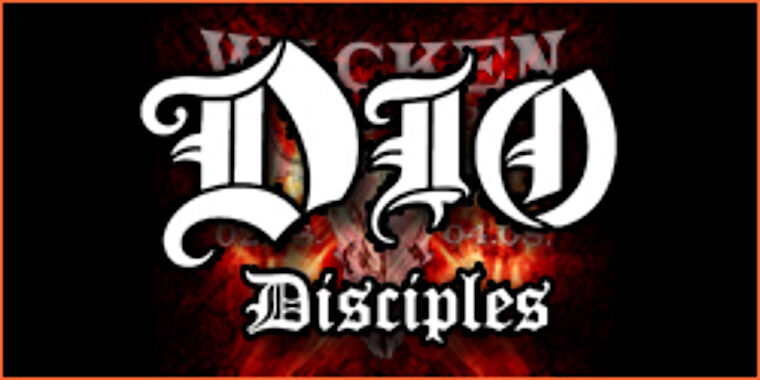 After Ronnie James Dio´s tragic death back on the 16th of may 2010, the metal world, with this legend, lost one of it´s most talented vocalists ever.
After almost one year the remaining band members decided to keep the spirit of the music alive and founded (together with friends like Tim "Ripper" Owens) a new project – Dio Disciples!
In August the band will at least play at Wacken and together with you remember the musical heritage of Ronnie James Dio!
Be it "Rainbow in the Dark" or "Holy Diver" – be prepared to experience the legacy of Ronnie James Dio live once again!
Dio Disciples are:
Simon Wright - Drums (AC/DC, Dio, UFO, Michael Schenker Group and Rhino Bucket)
Craig Goldy – Guitar (Rough Cutt, Giuffria, David Lee Roth, Dio)
Scott Warren – Keyboards (Dio, Heaven and Hell)
Rudy Sarzo - Bass (Quiet Riot, Ozzy Osbourne, Whitesnake, Manic Eden, Dio and Blue Öyster Cult)
Tim "Ripper" Owens – Vocals (Judas Priest, Yngwie Malmsteen's Rising Force, Beyond Fear, Iced Earth, Hail! and Charred Walls of the Damned)
Toby Jepson - Vocals (Little Angels, Fastway, Gun and Toby and the Whole Truth).
We are looking forward to hear these unforgettable songs once again on the stage of Wacken and to honor the legacy of Ronnie James Dio in appropriate manner.
More under Billing/Bands