Important
This article is VERY old (older than 2 years)!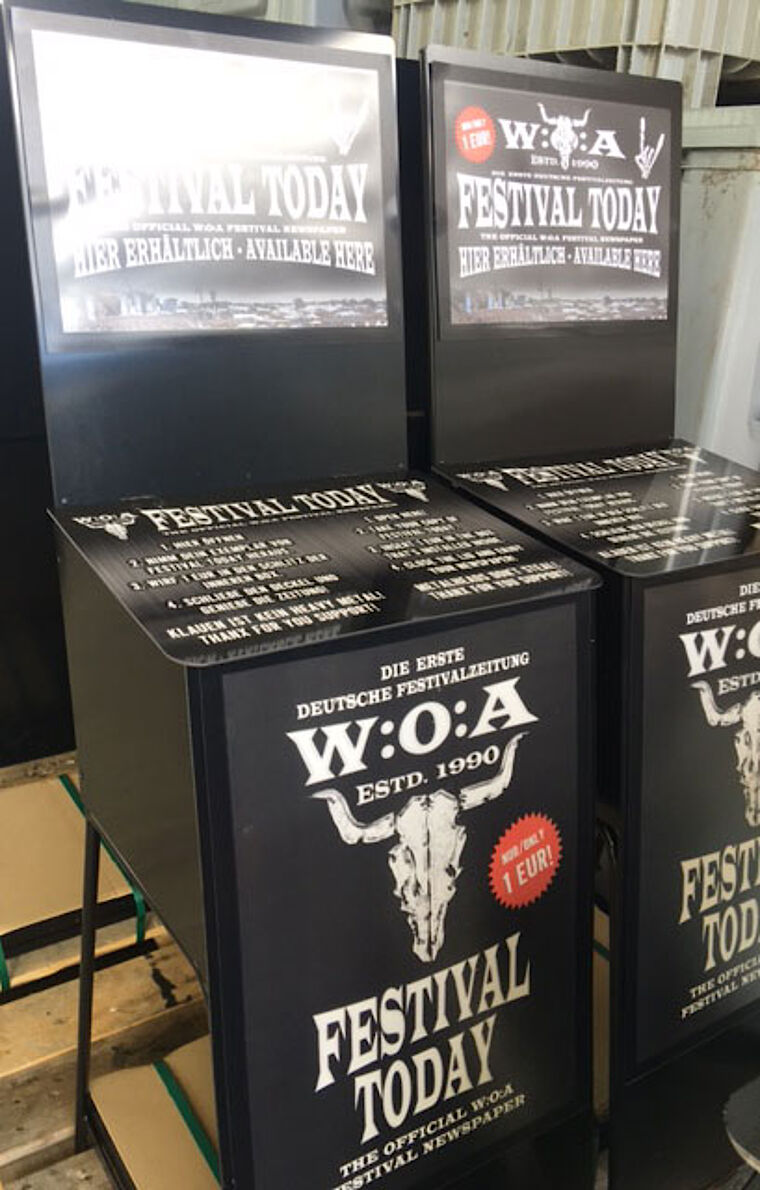 This year again, there will be our own daily festival-newspaper, the Festival Today, available at the festival area. The first edition will be published on Wednesday and lets you know about the highlights of the upcoming days.
New: For the first time we sell the newspaper via dummy salesmen. 10 practical boxes are spread over the festival ground and wait for you.
You´ll find them:
- At every shower camp
- At every wristband exchange
- At the filling station in the village
- At the swimming pool
- In the VIP-area
It will be available for only one euro and half of the proceeds will be spent for a good cause.