Important
This article is VERY old (older than 2 years)!
Here are the first bands for the W:O:A 2018!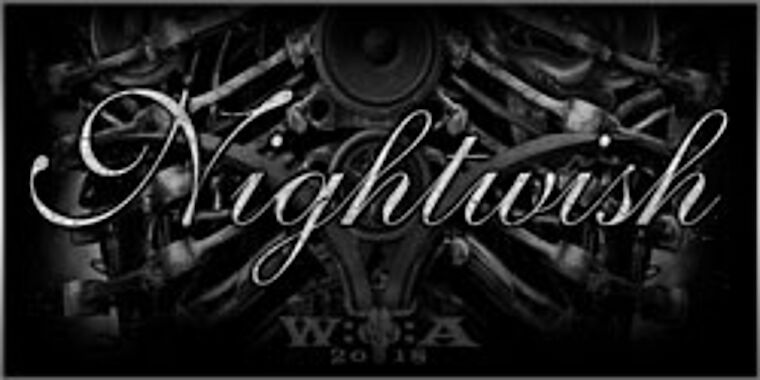 After W:O A is before W:O:A! Slowly but steady, this year's festival, packed with great moments, is coming to an end and it is time to take a look at 2018. We are pleased to announce the first highlights for Wacken Open Air 2018!
And here is the first trailer for W:O:A 2018!
The presale for Wacken Open Air 2018 starts as usual on the night from Sunday, August 6th, to Monday, August 7, at midnight - exclusively on www.metaltix.com. We will announce all details about the pre-sale start in a separate news tomorrow - this one is focussed on the musical programme!
Over 150 bands will rock with us in Wacken from the 2nd until the 4th of August 2018 - the first of them are:
Nightwish
Since their foundation over two decades ago, Nightwish have been the unchallenged heroes of Symphonic Metal. They are well known for a grandiose live show – last time on our festival in 2013. In the meantime they released the gold awarded album "Endless Forms Most Beautiful" and after a live hiatus in 2017 it´s time for the band around mastermind Tuomas Holopainen and singer Floor Jansen to bring back the magic to W:O:A.
Running Wild
Since their debut "Gates Of Purgatory" in 1984, Running Wild are a popular band in the Heavy Metal scene. Also with their 16th album "Rapid Foray" they found their way into the metallic hearts of the fans all around the world and made themselves known as a great Heavy Metal formation. Time to welcome back the men around Rolf Kasparek at the W:O:A!
Doro
There is no denying her the title "Queen of Metal", as she will be celebrating her 35-year stage anniversary in 2018. For the past three decades the charismatic Doro Pesch from Dusseldorf has worked hard for her fame as outstanding singer and true artist by creating hymns like "All We Are", "Für Immer" or "Burn It Up".
Arch Enemy
The Swedish Melodic Metal band Arch Enemy is one of the most trusted providers of impressive and stunning live shows. This is why we cordially welcome back the band around Alissa White-Gluz with their new album "Will To Power" in their pockets.
Dirkschneider
Udo Dirkschneider is a German heavy metal legend, currently touring the world with the best songs from his time with Accept. As part of the huge "Back To The Roots" tour, the seasoned metallers will join us at W:O:A 2018.
In Extremo
In Extremo have shaped the medieval music scene with three number-1-albums and thrilling rock hymns, earning them a spot on it's top. With their recent album "Quid Pro Quo" they have again created an outstanding mix of hard e-guitars, energizing drums as well as hurdy-gurdy, bagpipe and harp – Welcome back in Wacken!
Sepultura
Brazilian metallers Sepultura have just released their 14th studio album "Machine Messiah" in January 2017 and so they have lots of new songs in their set list. But also classics like "Roots" or "Arise" are unforgotten and we are happy, that the South American heroes will be back in Wacken again!
Amorphis
Finnish Melodic Death metallers Amorphis have shaped the genre during the last quarter-century with outstanding records like "Tales From The Thousand Lakes" or "Eclipse". From September on the charismatic Finns will be working on their 13th studio album and can´t wait to present you with some brandnew songs as well as classics in their impressive live show.
Epica
When bombastic soundscapes meet hard Death Metal and merge with the charismatic voice of Simone Simons, then it´s Epica at their best. With many symphonic masterpieces and the recent EP "The Solace System" in their discography, the six Dutchmen are always welcome at the W:O:A – and they will heed the call.
Watain
Watain have played an important role in the Swedish Black Metal scene since 1998 and have released five pitch-black longplayers.. The last one titled "The Wild Hunt" reached the first position in the Swedish album charts. As you can see: Black Metal is not dead – most definitely not in Wacken!
Knorkator
They are Germany´s most band of the world. Nothing more to add. Their unique mix of Rock, Fun Metal and Neue Deutsche Härte is clever, memorable entertainment – get your next dose of Knorkator at W:O:A 2018!
Belphegor
With Belphegor a blasphemous thunderstorm looms over Wacken, bringing joy to the gloomy hearts of all Death and Black Metal fans. With their upcoming longplayer "Totenritual" the demonic temptation begins again…
Firewind
Since 1998 Firewind is a flagship of Greek Power Metal. After guitar hero Gus G. (ex-Ozzy Osbourne) has been focused on his solo career during the last years, now he and his four fellows in Firewind return with a bang – the new album "Immortals". Horns up for a powerful W:O:A show!
Deserted Fear
The Death Metal scene has brought up lots of interesting bands during the last years – and one of them is Deserted Fear from Thuringia. Since 2007 they have released three studio albums and we invited them to Wacken to shake up the festival together with you.
Bannkreis
Bannkreis is the new project from members from Subway to Sally and the blind singer Johanna, who will make their debut in March 2018.
W:O:A 2018 - 02.08. - 04.08.2018
With: Nightwish, Running Wild, Doro, Dirkschneider, Arch Enemy, In Extremo, Amorphis, Epica, Sepultura, Firewind, Watain, Knorkator, Belphegor, Bannkreis, Deserted Fear and many more acts!