Important last-minute information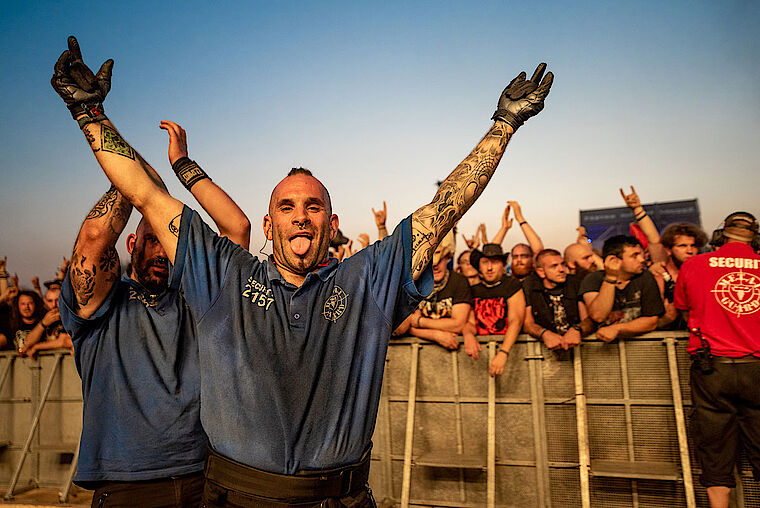 Metalheads, we are already looking forward to your arrival at Wacken Open Air and the big party we have prepared for you.
We know that the majority of you will consider the following points anyway, but all other visitors are explicitly advised to read them carefully. Please also ask your neighbours and fellow campers friendly in case you notice any problems.
The most important basic rules at W:O:A 2019:
Use your common sense - Mutual respect, consideration and a great party are not excluding each other!
Take care of each other - whether in front of the stage or at the campsites. Contact our staff or the police, the German Red Cross or the fire brigade if you need help.
Turn off your GPS's - if you approach Wacken, please turn off your navigation devices and follow our signs, then you will definitely reach your destination. On the road you should also think about the formation of rescue lanes at any time - once you're in a traffic jam it's usually too late.
Watch out for our announcements - with loudspeaker announcements, on-screen screen displays, our app, social media, and Wacken.com, we'll let you know about any storms, running order changes, and similar news.
Take care of the environment - we don't want tons of flying garbage or glowing cigarettes setting the fields on fire. Please pack garbage bags, ashtrays and fire extinguishers and use them accordingly. You can get new garbage bags at any time from our trash mobiles, as well as at the garbage stations and info points. There is sand to extinguish fires available at all sanitary camps - please do not hesitate to get some after your arrival!
Take your trash back with you - you have an old fridge, grandma's sofa set or something similar with you? Have fun with it! But: Please take it with you again at the end! As private persons you can often dispose of them free of charge, but we pay a very high fee for each piece of bulky waste. We would much rather invest these fees in other aspects of the festival.
We'll probably get a warm festival - drink enough water and wear hats, headscarves, etc. to avoid heat strokes. Sun cream is of course not a bad idea too. Please pay attention to the regulations of the festival ABC!
Uses our sanitary facilities - At other festivals this year more self-built sanitary solutions were observed. We are talking about tents full of faeces, pipes driven into the ground and similar ideas. Disposing of these is simply disgusting. Anyone who considers such solutions will be expelled from the site!
Take your finger off the trigger - slingshots and similar projectile equipment are also very popular at German festivals this year. But even a water balloon that at first glance seems harmless can cause serious injuries, and there are always cases of destroyed eyes. The taking and use of such things is therefore strictly forbidden!
We have compiled detailed safety tips and rules here.