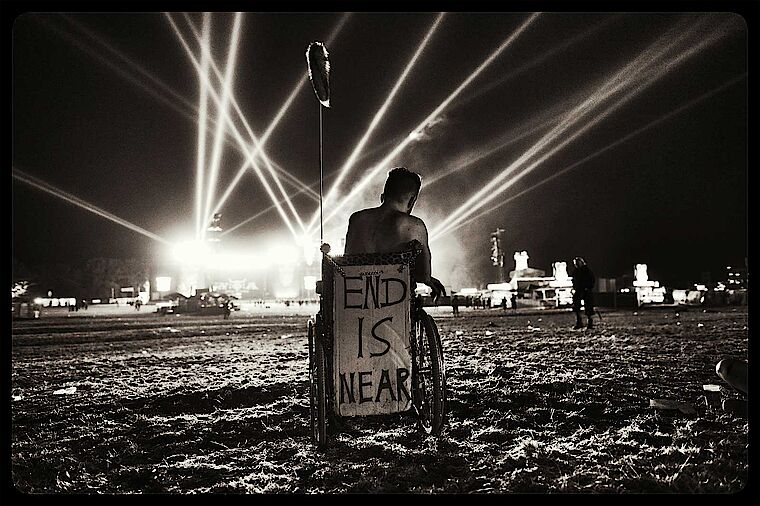 W:O:A 2018 is going to start soon and once again we are pleased to welcome guests from over 80 nations. For some of our guests, staying at a festival is more of a challenge than for others, and the causes are as diverse as the genres and subgenres within metal music.
Not for every problem we can guarantee a solution, but we do our utmost to make every Metalhead a fantastic experience. For this purpose, we spend quite some effort in the field of inclusion.
A short list of the services offered - reduced to the most important:
• Accompanying persons can visit the festival for free in many cases.
• A campground close to the stages, the Wheels of Steel-Area, will be kept free for disabled Metalheads and their accompanying persons.
• This Wheels of Steel-Area offers a variety of services like medication cooling.
• Wheelchair accessible showers and toilets are available in several places on the festival.
• There are podiums for wheelchair users in front of five stages.
• We install some solid ways to improve the mobility of all visitors.
At this point, we also want to introduce our key partners in this area. You will also find a list of all offers and measures in the area of ​​inclusion here in our festival ABC.
Our partners:
In order to offer our visitors with reduced mobility the best possible festival experience, we will again be supported by ThiesMediCenter in cooperation with the wheelchair manufacturer Sunrise Medical. They help us with know-how, materials and a great crew.
Again, a wide range of services is offered. Here is a small excerpt:
• Repairs for various aids, free of charge in many cases.
• Free charging station for electric wheelchairs and other equipment.
• Free storage of refrigerated medicines, eg. B. insulin.
• Possibility to provide tools during the festival time on a loan basis, eg. B. wheelchairs, rollators, etc.
• Small physiotherapy service - taping at cost price
The service point is located in the Wheel of Steel area on Campground A - right next to the supermarket. It is open from Wednesday to Saturday from 10:00 to 22:00. For emergencies outside the official opening hours, please contact us at +49 163-7889380.
If you need support in advance, please contact handicap@wacken.com.
The non-profit association Inklusion Muss Laut Sein not only supports us with ideas, tips and collected feedback before the festival starts, they are also very active during the festival. Not always does a metalhead who needs an accompanying person, find someone in his or her own community. This is where the association comes in - the service establishes contacts and provides Metalheads who want to help other Metalheads. (BUDDIES). They are also always available for questions, worries and also praise and criticism!
The company CorCura provides an care service whose costs can be completely billed to German health insurance companies. The service can be a great relief for family members and friends. They are joining W:O:A for the very first time!
The German Red Cross is on site agian with a large number of paramedics and doctors. They are your contacts in case of health problems and available all around the clock.