More program for W:O:A 2017!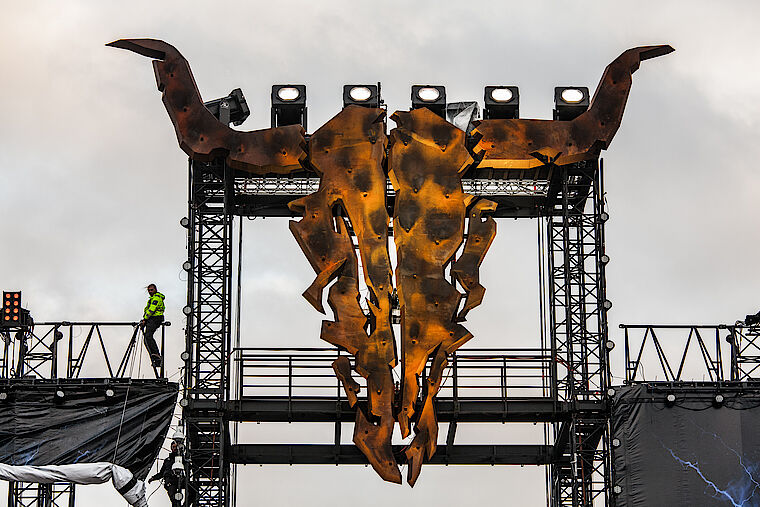 Here we go: The program for W:O:A is complete and running order PDFs are available for download!
Here you can find the online running order, here the PDFs and here also the first Meet & Greets!
The new announcements at a glance:
In the Wackinger and Wasteland area we fill both the TBA slots for the two stages as well as the slots for the showacts! Action with the Wasteland Warriors, spectacular fireworks, wild sword fights and much more awaits you here! The Wackinger Village area is once again a festival in the festival and offers many hours of entertainment.
Last year we relocated the wrestling to a seperate tent and the reactions were great! We are now continuing this path and we expand the program here as well. In the new Welcome To The Jungle tent, you will be able to see our spoken word artists Henry Rollins and Phil Rind, the W:O:A Slam Battle, Wrestling, Metal Yoga and Machine's Late Night Show.
The Late Night Show, by the way, will take place from Monday onwards! But since the tent isn't open before Wednesday, it will be held on Monday and Tuesday at the Landgasthof zur Post in Wacken. More info to follow!
Also the program of the MovieFields stands! The first highlight is on Wednesday the first big screening of Free To Rock in Germany. Free To Rock deals with whether and how the rock music helped to end the Cold War.
Two works from the Wacken cosmos round off the program: "Thank You Wacken" by Kai Hansen & Friends and Wacken - The Movie will also run on the screen.
More detailed information on many of the above mentioned program items will follow in the next week!
See you in Wacken - Shine or Shine!