Important
This article is VERY old (older than 2 years)!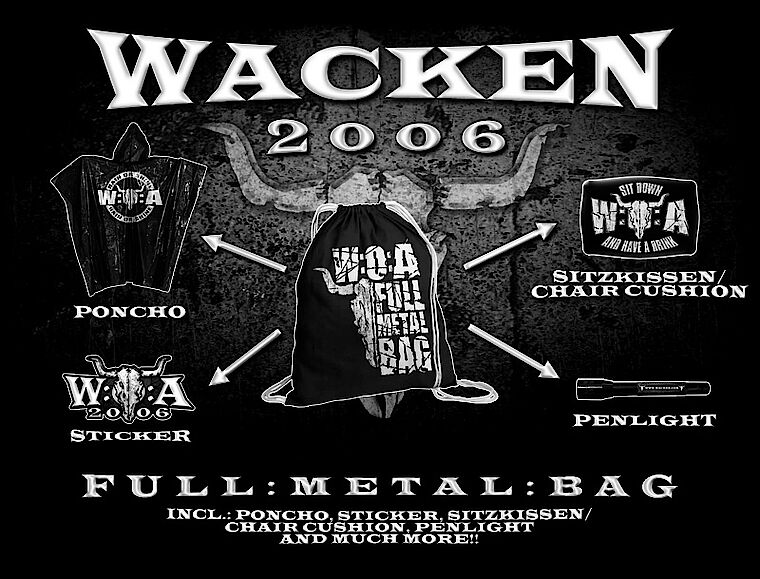 Because of organisational reasons we are forced to change our parking- and camping system. This change we´d like to use to increase our service and improve the festival.
Every visitor gets the FULL METAL BAG with the following benefits:
> Parking of every car (cars, bus, motorcycle, van, camper, the old parking fee of 20 EUR does not have to be paid, it's included in the 10 EUR!)
> free camping near the car
> no limitations of food and drinks at the camp- and parkingarea!
> just green-areas, short ways to the festivalsite
> campreservations up from 50 people
> shuttle from and to the Wacken Swimming Pool with free entrance
> Festivalsticker
> Free downloads
> CD
> some cool goodies
> and much more...
This FULL METAL BAG costs 10 EUR per person plus 5 EUR garbage pledge (if you bring back a full garbage bag you will get these 5 EUR back!) and you'll get this FULL METAL BAG direct at the camping site, you don't have to buy it in pre-sale!