Important
This article is VERY old (older than 2 years)!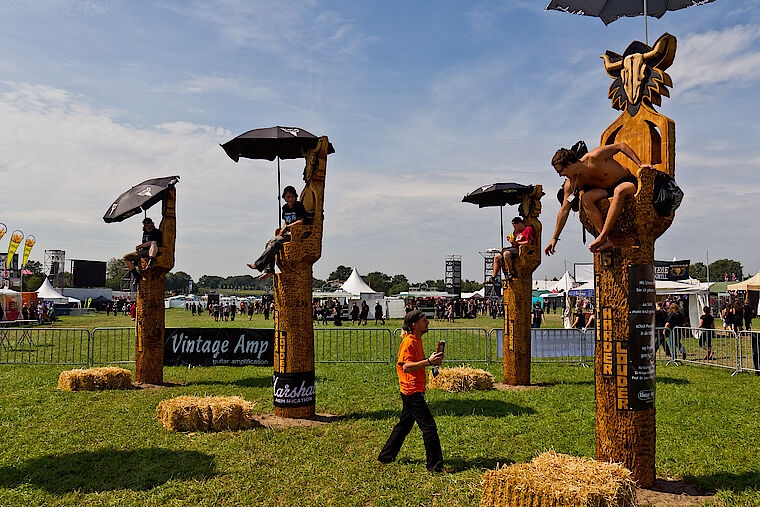 The W:O:A pole-sitting contest goes into the second round! The ones who can stand the longest time on a pole will receive a W:O:A VIP-Upgrade.
Rules:
The rules are fairly simple. You need stand 6 hours on one of the poles. Except for 10 minutes every 2 hours, the seat may not be left. So you can enjoy the festival in an height of 2.5 m and have a look while the bands are playing on Black & True stage.
Donations:
Like in the last year, four companies (Woodbrass, Washburn, Marshall and Randall) will take sponsorship for one pole each. For every hour you have been sitting on the pole they are going to donate € 10 to the Wacken Foundation. The Foundation is a charitable organization, which deals in the request of the Wacken Open Air promoter, while supporting young metal bands. For more information on the festival you are invited to visit the Wacken Foundation Camp right across the pole-sitting. Here you can ask questions about the foundation activities and who has been supported by the foundation yet.
As a feature in this year there will be one pole for people who would like to take a picture or shortly enjoy the view. For a little donation you may take place on one of the poles.
If you would like to get a place on one of the poles just write an E-Mail to polesitting@wacken.com!
Please mention your complete name, as well as time an day you would like to join the contest.
The pole-sitting times will be from Wednesday to Saturday; 10.00 h – 16.00 h and 16.30 h – 22.30.