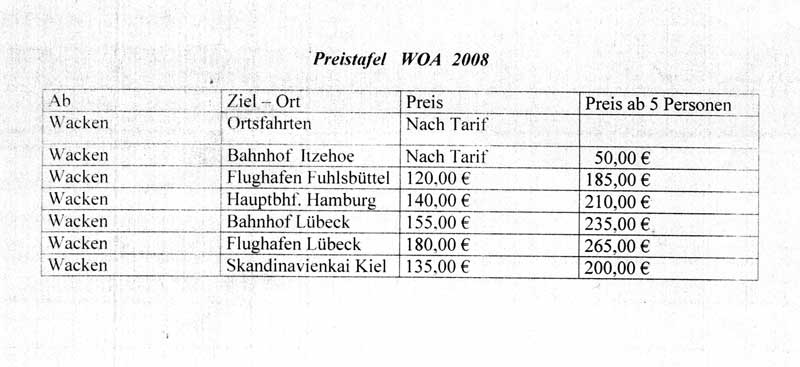 Taxi
To give you a better idea of the normal prices for taxis to and from Wacken / Hamburg / Itzehoe / Lübeck / Kiel we have made up a price list for official WOA Taxis (all labeled with WOA sticker). The list can also be found at the Taxi/Bus stop in Wacken.
Don`t pay any more!! And point out the prices on the list that have been agreed upon with the authorized taxi companies.
Should there be any problems, contact us at the Service Point or call us at: (49) (0)4827-999 66 33 and we will inform the local police.
your
W:O:A team