W:O:A 2013 - Run for tickets has just begun!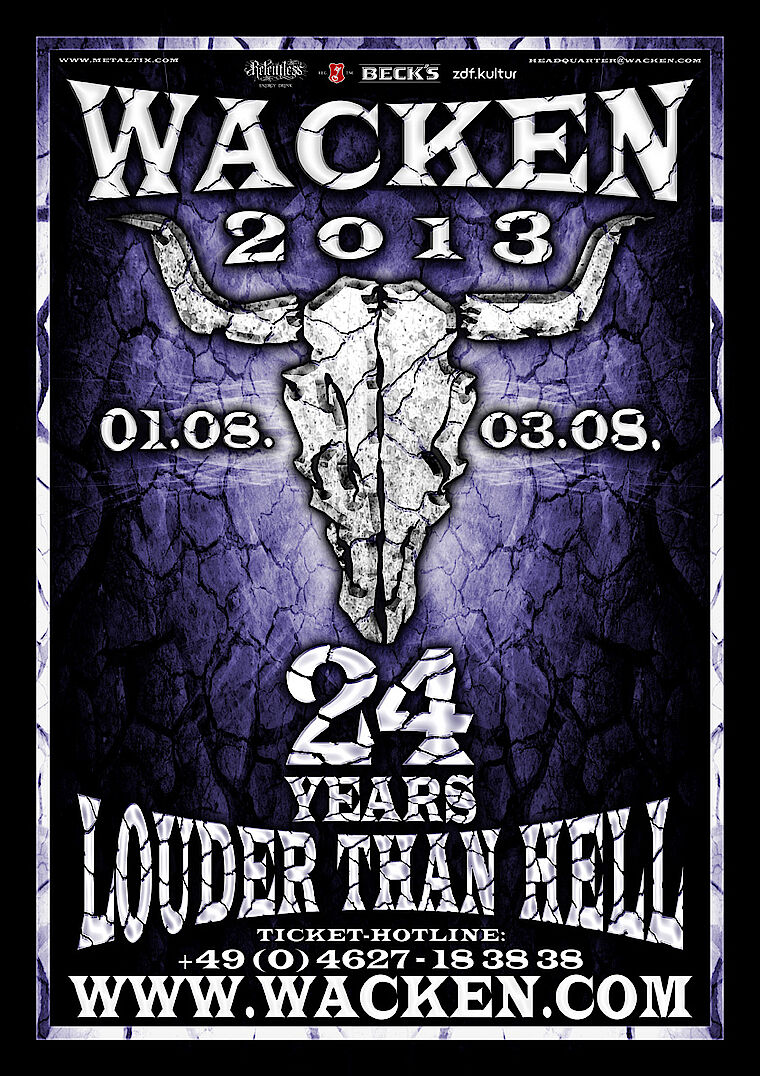 The run for the tickets of the 24th edition of the biggest Heavy Metal Festival worldwide had started.
Next year the Wacken:Open:Air Festival takes place from the 1st until the 3rd of August 2013.
The 10.000 limited X-Mas Packages for W:O:A 2013 was again sold out in less than a hour! Also the regular pre-sale for the W:O:A tickets is beating all records. Already now there are 25.000 tickets for W:O:A 2013 sold.
By now there are some high class acts for Wacken 2013 confirmed which definitely will make W:O:A become a gigantic party:
Started with bands like Deep Purple, Anthrax, Sabaton, Nightwish, Doro (30th Anniversary Show), Arch Enemy, Lingua Mortis Feat. Rage, Subway To Sally und Amorphis (plus special Acoustic Show) we promise again one of the best line-up´s in history of the Wacken Open Air!
Herewith we want to say thank you to all metalheads for the great support and the faithfulness and loyalty for years. The 23rd Wacken Open Air was a huge success and the most peaceful party of the year.
Again in 2013 we will present a great festival with lots of surprises.
The coveted original Wacken tickets are available only at www.metaltix.com or via telephone at the following number: +49 (0) 4627- 18 3838.
We want to ask you not using Ebay, Seatwave, Viagogo and others to stop dealing with tickets! Due to the personalization we have implemented this year for the first time, the resale is definitely forbidden and will be tracked with legal actions. With this action we want to make sure that YOU - the fans - will get the tickets but not any kind of hustlers.
Detailed info about personalization can be found under FAQ´s personalization
In metal we trust – see you in Wacken – rain or shine!
Your
W:O:A Team