W:O:A BBQ - what to expect on Saturday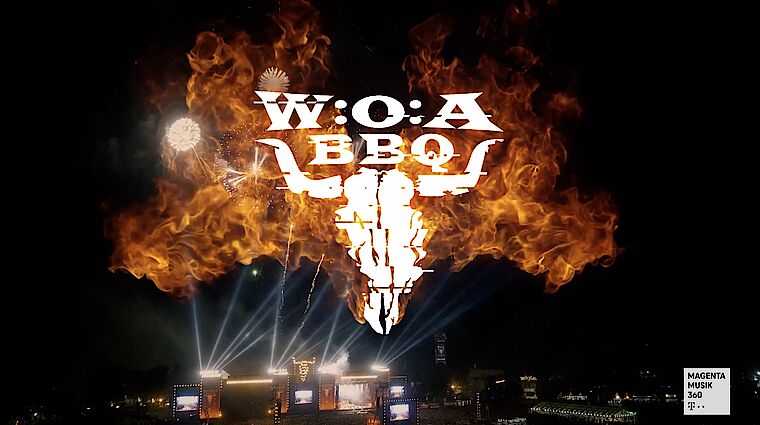 So what do you need for a proper barbecue party? For starters, exciting guests and good music. We, Telekom and Magenta Musik 360 will deliver both both in a free livestream on wacken.com from 17:00 CEST at the W:O:A BBQ on Saturday, 31.07.2021.
Thomas and Holger, the founders of Wacken and party hosts, have invited a few companions and are looking forward for a visit from these friends:
Rudolf Schenker, Doro Pesch, In Extremo, Kai Hansen, Jennifer Haben, Klaus Büchner, Andreas "Gösy" Schlüter and Ina "Deine Cousine" Bredehorn.
Mimi Darko and Alexander Prinz (alias Der dunkle Parabelritter) will be your hosts for the evening.
And of course, the audiovisual entertainment will also be taken care of. We will be presenting excerpts from some of the best shows in W:O:A history in the following order:
Motörhead
Alice Cooper
Helloween Pumpkins United
TSO & Savatage
Deine Cousine
Arch Enemy
Doro
Megadeth
Sabaton
Scorpions
Beyond The Black
In Extremo
The BossHoss
Eskimo Callboy
Behemoth
Parkway Drive
Powerwolf
Nightwish
Blind Guardian
Hämatom
Iron Maiden
A new edition of Maschines Late Night Show will round it all off in style.
And the best thing is that you can watch many of the complete concerts in full length afterwards on www.magenta-musik-360.de.
See you on Saturday, from 17:00 Uhr / 5:00 p.m. CEST!