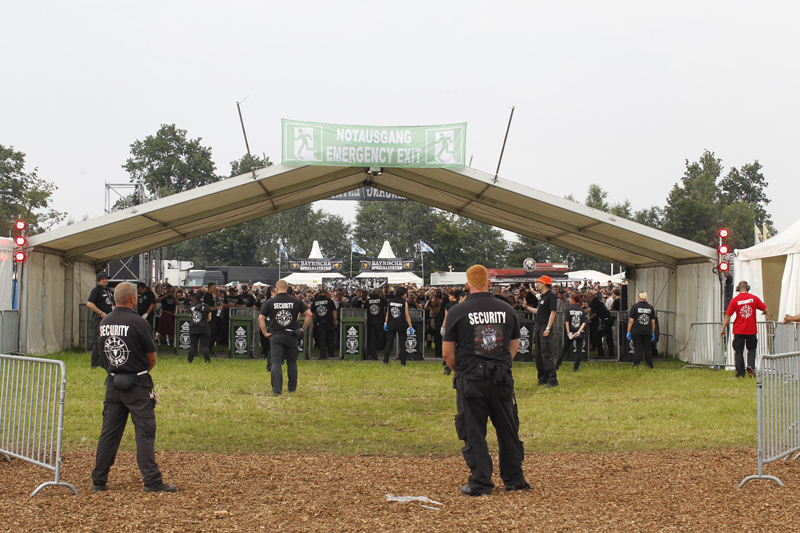 Additional security controls at W:O:A
Dear metal heads,
to guarantee a happy and peaceful festival experience, we have added a few additional security checks at the Wacken Plaza and Wacken Center.
We are aware that you love to stuck up and clothe yourself with lots of metal accessories but sometimes it happens that other metal heads accidentally take damage from these items (for example killer spikes worn in mosh pits).
Due to this fact we have added 5 new gates with security checks at the entrances to Wacken Plaza and Wacken Center. The security will check everybody there for carrying forbidden items.
A detailed list of forbidden and confiscable items can be found at the festival alphabet at letter S ->Safety - Festival Area
Security checks will also take place (as known from the last years) at the main entrances leading to the infield.
We ask you urgently to not take these items with you on the festival ground. If you get caught with one of those items the access to the festival area will be denied.
So please do yourself and us a favor and leave these items, in your car/tent or leave them at home
yours
W:O:A team