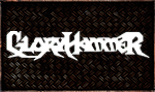 Full Metal Mountain: News bands and framework programme!
Full Metal Mountain – the metallic winter holiday in March 2016 – comes closer. To shorten the wait, we have some new announcements for you today!
Gloryhammer
Dragons, princesses and the hammer of glory: Get ready for all power metal stereotypes you can imagine and a wonderful combination of parody and tribute. And for great music of course!
Hämatom
If you are into hard German metal, you should check out Hämatom for sure! Be there when they rock with you to hits like "Leck Mich!", "Bester Freund, bester Feind" or "Alte Liebe Rostet Nicht".
Serious Black
In 2014 Serious Black were founded by ex-members of established band like Helloween, Blind Guardian or Masterplan. In January 2015 their debut album "As Daylight Breaks" has been released and now we have the talented guys also booked for the Full Metal Mountain.
Battle Beast
Enter The Metal World Of Doom: The Finnish youngsters Battle Beast have reached a lot since their inception back in 2008: they won the W:O:A Metal Battle 2010, released three albums and went on an European tour with Nightwish. But also at the Full Metal Mountain they will release the beast!
Skyline
For years the rockers are known for their great cover-songs of bands like Deep Purple or Rainbow. Reason enough, to announce the band for the Full Metal Mountain; so that the fans can celebrate to rock hits and classics in the deepest winter.
Tuxedoo
Original Austrian Alpencore?! Exactly this and nothing else makes the band Tuxedoo with conviction. Hard Metal music played by grown men in traditional outfits and an audience with beer glasses in the hand: this is fun and entertainment pure!
C.O.P. UK
The stadion rock band C.O.P. UK has released two albums so far. Not only Biff Byford has been fascinated by the band so that they played a Saxon Europe tour together with the band, also we want to see the band rocking with you at Full Metal Mountain.
Drescher
They say they play the heaviest folk music that one has ever heard! So we don´t want to keep this from you and have the rockers in the line-up for the Full Metal Mountain.
Headcrash
German-American Crossover band Headcrash has been founded in 1993 and already ended in 1999. The reunion was in 2002, since then the band has been working constantly on new studio and live material.
Mutz
It is not uncommon that acoustic and calm music is played in the Metal genre. Also Mutz, the singer of Drone, composes own music and covers Folk- and Rock songs.
As usual we have a great supporting program for you with entertainer Mambo Kurt, Blechblos´n, Bembers, the Dutchmen Blaas Of Glory as well as Da Rocka & Da Waitler: More fun is nearly impossible!
Mehr Information is available at www.full-metal-mountain.com!