Moshtel and Camper Island fully booked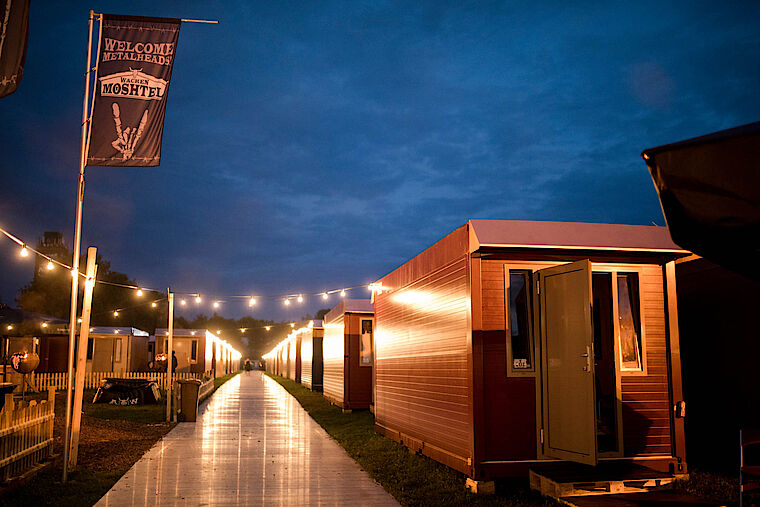 Dear Metalheads,
we just got word that all spots in the Moshtel and the Camper Island for W:O:A 2022 are fully booked!
This shows us once again how fired up you are for the upcoming edition of your and our favourite festival! We thank you humbly for your trust and for your fantastic support in these times!
Friends of sophisticated festival comfort don't have to worry, though, because our new Residenz Evil offers even more attractive accommodations for your stay at the W:O:A. For example "The Metalbeds", our sleeping containers similar to the ones in the Moshtel equipped with a fridge or the "Hells Bell" in several sizes.
It's best to click here and book now!