Important
This article is VERY old (older than 2 years)!
Volbeat to rock W:O:A 2017!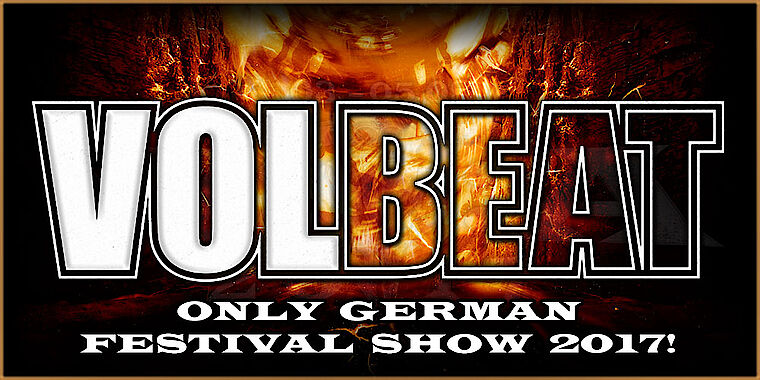 Happy New Year, Metalheads! In about 200 days we will meet again on the Holy Ground in Wacken. Today we have an additional, really special reason to be massively excited!
Volbeat
Who will claim the heritage of heavy metal's grandmasters? Volbeat are most certainly among the contesters. The Danish outfit have already conquered rock's Olympus, their record releases are triumphant and their shows are completely sold out within a matter of time.
And there's a reason for that: They combine the rhythms of rock'n'roll's glory days with the high-octane energy of heavy metal that we love so much – a mixture that fits perfectly! That's why the only place for Volbeat to be on posters for festivals is at the top.
Last year the band released their sixth album Seal the Deal & Let's Boogie, showcasing their more melodic ambitions without neglecting their uniqueness. Peak positions in the charts of many countries confirm: The story of success continues!
Welcome back in Wacken – this year's show will be their only festival performance in Germany!
Tickets for the Wacken Open Air 2017 are exclusively available here at Metaltix.com!