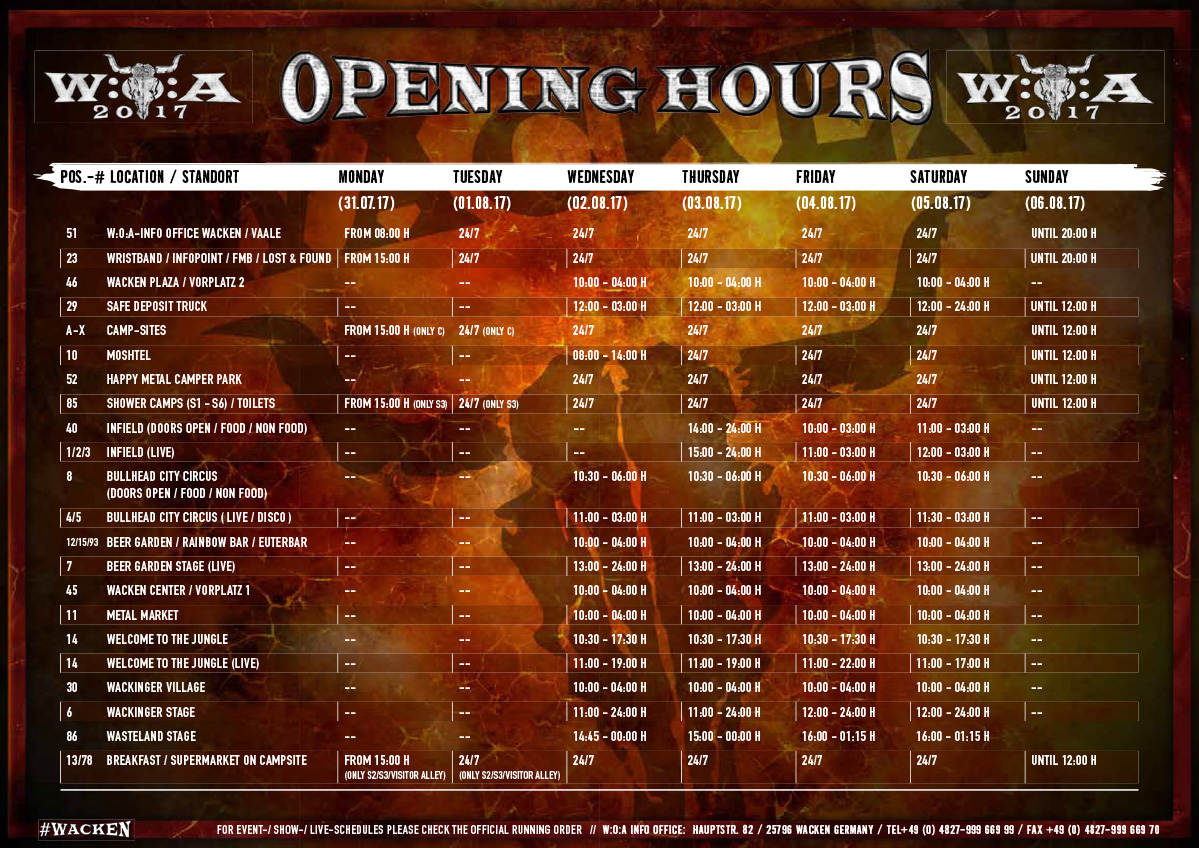 Every area at the festival grounds has their individual opening hours which are most times connected to the play times of the stages. To let you know which area opens at which point of time we have updated our festival opening hours.
Here you can see for example when the infield or the Bullhead City tent open their doors as well as a lot more!
You can find the opening hours as neat downloadable PDF data here!