New acts for 2022: Powerwolf, ASP, Life of Agony and many more!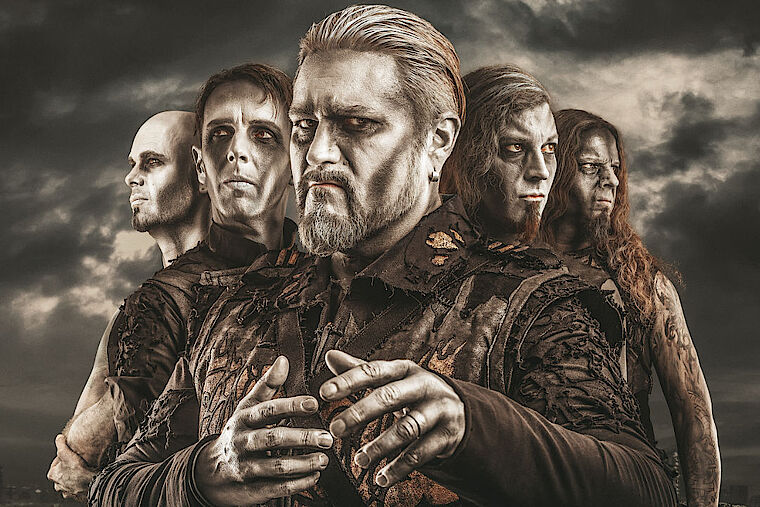 Dear Metalheads,
we are preparing everything to finally welcome you back at the Holy Ground in a few weeks! As announced, we would like to present you some more highlights for the metal party of the year beforehand:
After their triumphant performance back at Wacken Open Air 2019, the mighty Powerwolf will celebrate a unique metal mass with us! Get ready for a show such as you've never seen of the Wolves on the Holy Ground. It's gonna be wild!
With their gothic novel rock they are always welcome guests: ASP are happy to be back at the W:O:A again and to present you songs from their new album "ENDLiCH!". Good news for all creatures of the night – and not only for them!
Since their foundation in 1989, Life Of Agony have become one of the most important alternative metal bands. The fact that they have only played W:O:A once so far is something we can definitely not accept and we are looking forward to Mina Caputo and her band live in Wacken!
Punk is alive these days not only on Sylt (it's a German thing), but of course also in Wacken! After all, none other than the German punk legends Slime will be part of the party and politely invite you to pogo with songs from all creative phases.
It is a special honor to welcome Ann Wilson, singer of Heart and member of the Rock'n'Roll Hall Of Fame. Even after more than half a century of stage experience, she has lost none of her vocal power and musicality, as she recently proved with her third solo album "Fierce Bliss".
As is well known, the W:O:A is the big meeting of the metal family - and this also applies to the bands this time! With Vended, Griffiny Taylor and Simon Crahan show that they have learned a lot from their fathers Corey and Michael Shawn when it comes to stage power, making them a must-visit not only for Slipknot fans.
You like medieval rock, but even better medieval sounds with metal riffs? Corvus Corax Era Metallum is made for you! You are thirsting for classic British metal? Satan are waiting for you at their show! You have seen the ESC and were positively surprised by the Finns Blind Channel and their modern metal? 12 points to W:O:A! You are drunkards and/or like jackhammers? Yep, Torfrock still are your best buddies!
Of course, thrash will not be neglected either, Space Chaser and Insanity Alert will take care of that. Death metal is served by Blood Incantation, The Spirit spice it up with some serious black metal. Manntra, on the other hand, give you a crash in the Croation language, folk metal style, while Bulgaria's Gwendydd let their brutal grooves do the talking. Speaking of grooves: Hardbone bring some more hard rock to the table.
Last but not least, we would like to let you know that the great Mambo Kurt, our Wacken Firefighters, Mutz, 5th Avenue and Acoustic Steel should not be missing for the big return. And then there's a group you probably wouldn't expect to see here: Höhner are making their way from Cologne to Wacken! Have we gone completely nuts? Not more than usual! It rather happened recently that our boss Holger had some drinks with singer Henning Krautmacher and the two of them were talking about the fact that it would be rather cool to have a German music legend such as Krautmacher, in his last year as part of the German cult band, make a small appearance at W:O:A. That's how it is when originals meet each other - and in all honesty have some shots! Now we are honored to be able to acknowledge Krautmacher's work in this manner.
So you see: All music tastes are accounted for at this year's festival and we cannot wait to celebrate it with you! We are looking forward to seeing you and will provide you with all further information about our reunion in the coming weeks!
See you in Wacken - rain or shine!
Your W:O:A-Crew