Important
This article is VERY old (older than 2 years)!
5 more Metal-Battle finalists confirmed plus one more Beergarden band!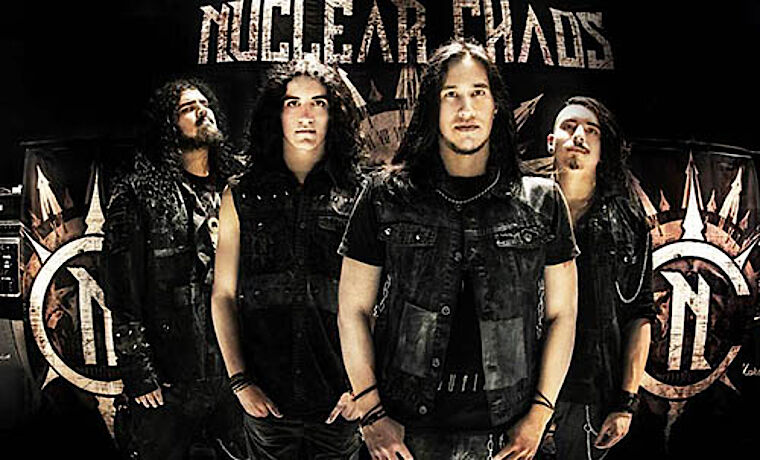 The last Metal Battle final rounds are currently been fought out. Today we want to introduce you to 5 more bands that will participate into this years international Metal Battle finale!
The Melodic death metal band Nuclear Chaos from Mexico is the first finalist we want to introduce you today. The band was founded in 2009 and has already gained a lot of fame in their country. Their debut album "Absolution" was released in 2013 followed by an EP called "Ruins in Fire" (including a guest appearance of Morbid Angels David Vincent). Sharing stages with bands like Vader, Aborted and Immolation they also gained a lot of live experience in the last few years.
Shiraz Lane is a very young and talented band from Finland. They are describing their style as a mix of The Darkness, Skid Row and Hardcore Superstar and conquered the local rock secene by storm. Besides finish major festivals like Tuska Festival or Qstock they also toured in Countries like Japan and Canada. In August they will play their first show in Germany.
Let´s proceed with Death-/Black Metal. Stortregn from Switzerland call bands like Dissection, Naglfar, Watain and Necrophobic their main influences. In the past few years they were able to share stages with bands like Samael, Dew Scented, Eluveitie and many other famous genre bands. Further they have already released 2 full lenght albums called Uncreation (2011) and "Evocation of Light" (2013).
The Loudest Silence - that´s the nameof the Ex-yugoslavian Metal Battle winner band. They play female fronted symphonic metal and this year marks also the release of their first album called "Aesthetic Illusions". Fans of bands like Nightwish or Lacuna Coil should definitely risk an ear!
The last finalist for today comes from Canada. After more than 30 preliminary rounds the local Metal-Battle jury (including Annihilator mastermind Jeff Waters) voted for Vesperia in the great national finale.
In the course of the years their sound evolved from simple black metal to a kind of more heroic sounding kind of folk and death metal. The band has so far released 2 albums: "Voyage from Vinland" in 2011 and "An Olden Tale" in 2013.
We can also announce an additional band for the Beergarden stage: Da Rocka & Da Waitler. The 2 guys mash up german folk music sounds with rock classics and played more than 150 shows so far. This year they will release their first album including own compositions: "Macht's Musik, koan Krieg!"
Regarding Jeff Waters role as Metal-Battle jury member we will soon reveal a cool video diary from the Metal Battle in Canada - so stay tuned!