Important
This article is VERY old (older than 2 years)!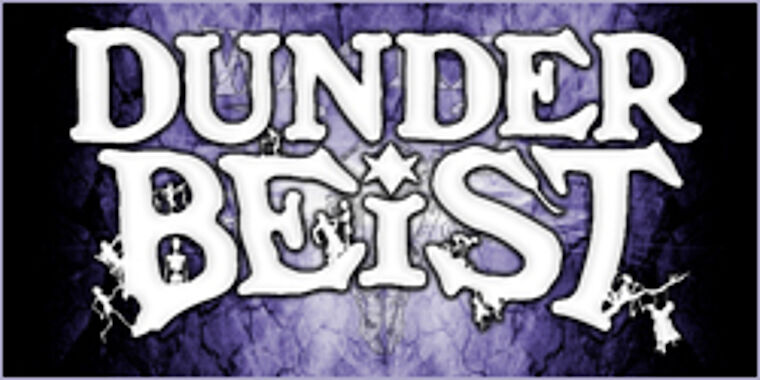 After a short lean period we like to announce the next bounce of bands for this year's W:O:A billing.
We have seven new bands for you, which never played in Wacken before. Their musical styles ranges from traditional heavy metal through power and progressive elements to New German Hardness.
Dunderbeist - The Norwegian whiz kids are considered as one of the hottest newcomer bands from Scandinavia. They just released their third album "Songs Of The Buried" which will be used to conquer Europe for sure. And on their way to this goal, they will also enter the Wacken Open Air!
Eisbrecher - – New German Hardness at the W:O:A. After they left Megaherz and founded Eisbrecher about 10 years ago, the duo Wesselksy & Pix used to get started again – with huge success. With their fifth album, released in 2012, the band entered position 3 in the German album charts.
Kärbholz - the German rock/punk band Kärbholz was founded in 2003 and released five albums so far. Every album raises their fan base and their last album "Rastlos" made it to position 16 in the German charts.
Kryptos - the band from India was founded in 1998 and is part of the spearhead of the metal music and scene in their country. Since their establishment they released three albums which generated a lot of furor. A record deal in 2007 led to support shows for bands like Iron Maiden, Kreator, Amon Amarth and Satyricon. In 2010, they came to play some shows in Europe as the first Indian metal band ever. In 2012 they released their third album "The Coils Of Apollyon". They play straight eighties metal inspired by Judas Priest, Iron Maiden, Black Sabbath and Candlemass – if you like this music, you must check ´em out!
Null DB –resulting from an under-18 school band, Null DB are striving to the top with their independent sound. You could try to categorize the band between Nu Metal and New German Hardness, but you shouldn't draw a parallel like "they sound like…" – it will not work out. In 2008 they first attract attention when they won a German rock music award and shortly afterwards they published their first real release "Im Auge des Sturms". By now they also released their second work "Endzeit".
Rebattered – this band is living the metal! The band Rebattered focuses on grooving thrash metal now, after they tried some musical experiments with for example progressive elements in their beginning. Founded in 2002, the band won several band competitions and awards, played countless live-shows and released their debut EP "Wheel of Misfortune" in 2007. In 2012 they released their second EP "We Eat People" and by now they are working on their first album.
Secret Sphere – from Italy plays progressive power metal, which is often also categorized as symphonic power metal. Whatever you call the genre, the band which was founded in 1997 has the finger on the pulse. In 2012 they released their sevenths Album "Portrait Of A Dying Heart". And in 2013 they will release a new version of their second album "A Time Never Come".
Stay tuned for some more news in the next days. And we will also release some new bands in the Easter time.