Important
This article is VERY old (older than 2 years)!
A MILLION MILES release 3 songs from upcoming debut album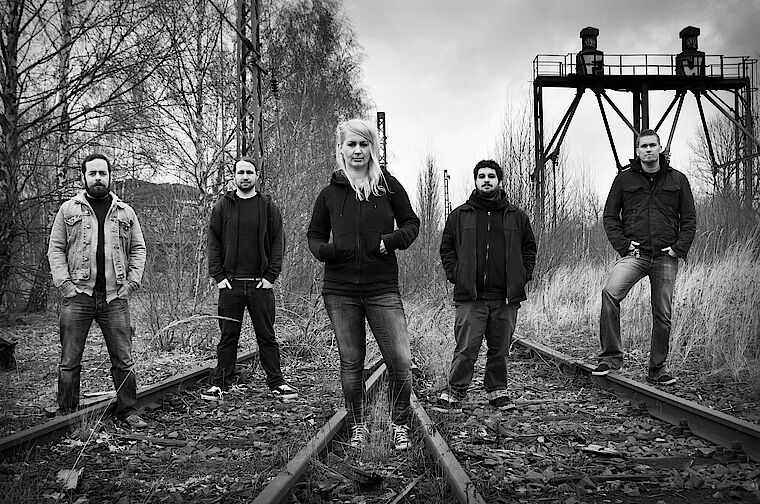 In only a few days, German based Heavy Metal band A MILLION MILES are finally going to release their long awaited debut album What's Left Behind, scheduled to hit the stores April 5th 2013 on Abandon Records via New Music Distribution.
Produced by Eike Freese of Dark Age at the Hammer Studios in Hamburg ( Gamma Ray, Dark Age, Callejon ), A Million Miles have just announced the exclusive online stream and free album preview of 3 brandnew songs to celebrate the release of their upcoming record! Classic Heavy Metal meets Groove, Thrash, Hardcore & Stoner, the unique voice of frontwoman Mona Miluski and a natural but mordern metal sound.
The following tracks "When Skies Fall Down", "Broken" and "Hold" are now available for free online streaming at: www.amillionmiles.de
A Million Miles will hit the road in early April to support "What's Left Behind" live, alongside with Essen-based thrash metal band THE VERY END. You don´t want to miss a show, please check out the band's tour dates below:
A MILLION ENDS TOUR 2013
A Million Miles & The Very End live!
+ special guests
05.04. Hamburg, Bar 227 ( A Million Miles - Record Release Party! )
06.04. Marx/Friedeburg, Tunis w/ Cathargo Must Fall
07.04. Berlin, Blackland w/ Crave
08.04. Braunschweig, B58 w/ Dead End Future
09.04. Dresden, Chemiefabrik w/ Nobody´s Fear + The Royal Bastards ´n Bitches
10.04. Bamberg, Habana w/ Hyrax + Repent
11.04. München, Backstage w/ Hell Inc.
12.04. Saalfeld,Klubhaus w/ Switchtense + Decembre Noir
13.04. Köln, Underground w/ Slamdown
www.facebook.com/AMillionMilesOfficial
A Million Miles - Album Trailer:
www.youtube.com/watch?v=yAIAgzHuAco
Pre-Order "What's Left Behind" from EMP, Amazon or iTunes on:
EMP: http://goo.gl/ILJeU
AMAZON: http://goo.gl/CDN2J
iTUNES: http://goo.gl/465yb