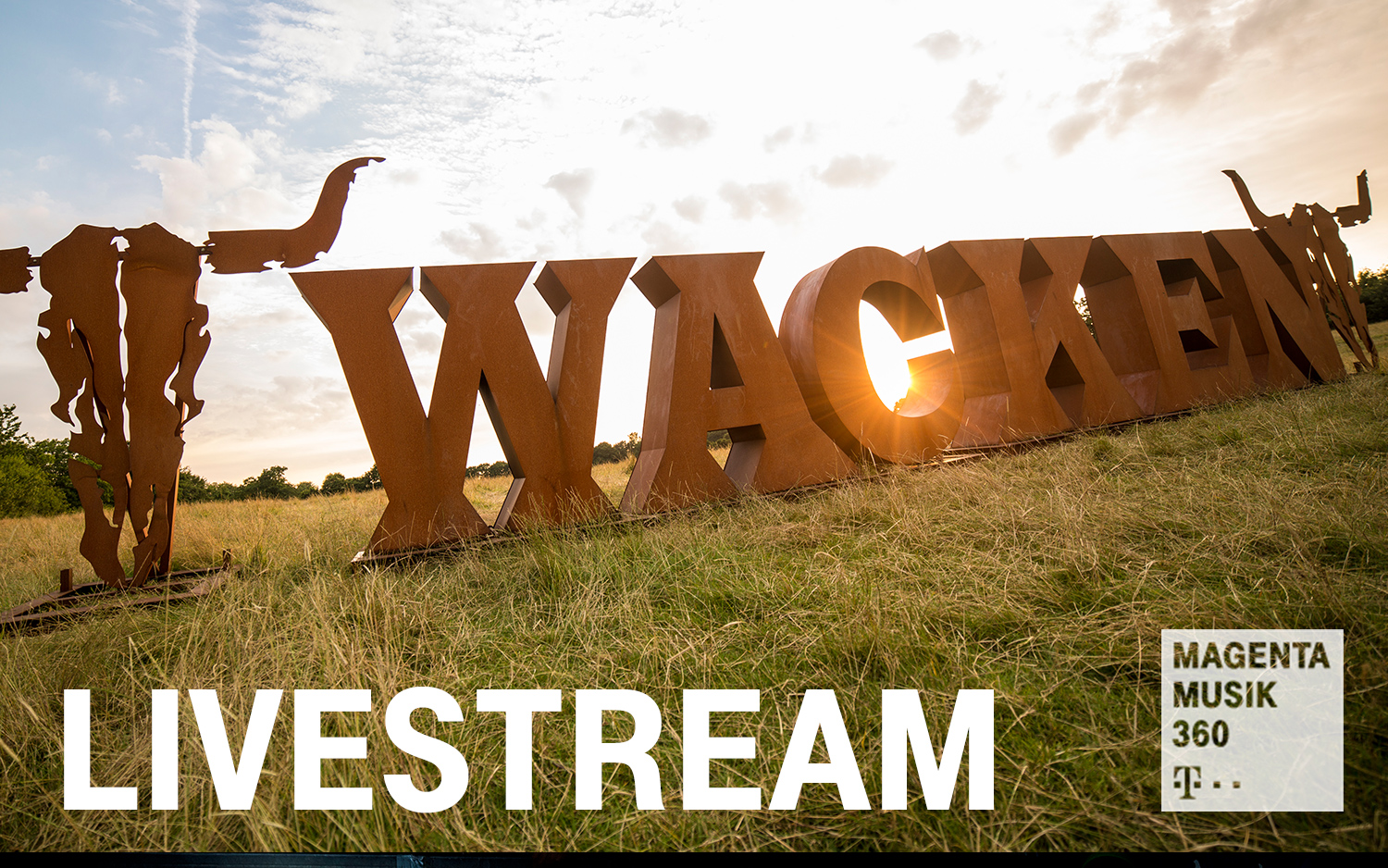 A Night To Remember – The official livestream on Thursday
This afternoon our rocking HD-streaming program begins on the official W:O:A social media wall and at MagentaMusik360, where you can also get to the 360° stream!
Tune in, when the grandiose shows of big names such as Europe or Accept will be streamed in high definition. For all Volbeat fans we also have good news: We will probably be able to show the concert on Saturday, 5th of August in the stream and as video on demand. Stay tuned!
The streaming program in detail:
15:00 – 15:45 – Skyline
16:00 – 16:45 – Ross The Boss
17:00 – 18:00 – Europe
18:15 – 19:30 – Status Quo
20:00 – 22:00 – Accept & Orchester
22:15 – 23:00 – Flotsam & Jetsam (Replay from Wednesday)
23:00 – 00:00 – Mambo Kurt (Replay from Wednesday)