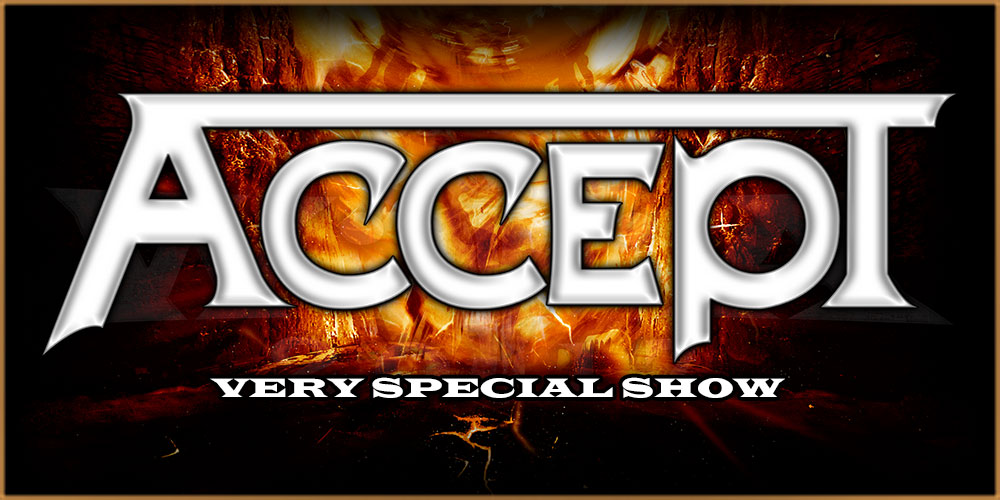 A very unique show: Accept will rock the Night To Remember at Wacken Open Air!
We have prepared something special for today's Easter Sunday: Accept will play their biggest show so far at W:O:A 2017!
The concert is part of the upcoming Night To Remember and a very special happening for the band says Wolf Hoffmann of Accept:
"It has always impressed us how seriously the bands take this evening and with how much love artists and organizers always surprise in their diversity. This is a beautiful custom, which shows and documents the level of the international rock community like no other. We also want to show something that Accept has never ever shown before and we hope we are able to offer something special to the fans."
Accept want to create one huge show consisting of three different parts to reflect their entire creativity! But what is going to happen exactly?
The first act: Accept will present some songs from their new album The Rise Of Chaos exclusively at Wacken!
One day after the live premier in Wacken, the album will be released all over the world – on August 4th. It's the fourth Accept album to be released by Nuclear Blast and it is going continue the feats from its three predecessors Blood Of The Nations, Stalingrad and Blind Rage.
This first part of the Wacken show will be more than just the live premier, but a classical Accept Metal show with both old and new hits!
The second part is another premier! Wolf Hoffmann and the Czech National Symphony Orchestra will perform songs from Wolf's solo album Headbangers Symphony together. The album was already released in 2016, but this will be the live premier! The album adapts some of the greatest works of the classical music, like Beethoven's Symphony no. 9 for the metal world.
The closing third part combines everything for the grand finale: Accept will rock the stage together with the big Orchestra, framed by a complex multimedia show. Needless to say, that this is another huge premier for the band.
Tickets for the upcoming festival are as always available here at Metaltix.com!