Important
This article is VERY old (older than 2 years)!
Airbourne - Runnin' wild special edition and raffle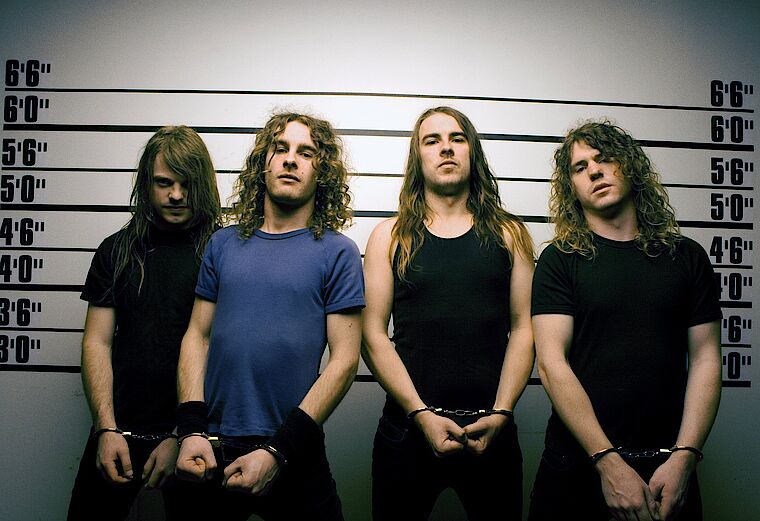 G'Day mates!
Our German tour with the Toten Hosen starts on December 17.
At this point we would like to say thanks to them for their support and congratulate them on the number one album chart position with their new album "In aller Stille". Well done, mates! We´re looking forward to rock the stage with you guys!
We have a new release out now as well:
For the tour we released a special limited edition of our album "Runnin´ Wild" on November 28. The bonus material of the special edition is a DVD containing our concert at this year´s Wacken Open Air and the videos for "Too Much, Too Young, Too Fast", "Runnin´ Wild" and "Diamond In The Rough".
When we saw the recordings from the Wacken festival, we were totally thrilled and decided to release the material as part of the special edition. We simply didn´t want to keep this back from you and thank the organisers of the Wacken festival. Guys you fuckin´ rock!
Wacken 2008 was the biggest show we have ever played so far and it was totally fun to rock on stage. In order to get a foretaste, we put the opener of the show "Hellfire" as a video stream on the following websites for you:
Roadrunner Records Homepage:
www.roadrunnerrecords.de/page/Media
Roadrunner YouTube Channel:
de.youtube.com/roadrunnergermany
Raffle
We also prepared a little raffle for you, where you can win one of three packages containing a handsigned tour poster and one copy of the limited edition "Runnin´ Wild" album.
Just answer the following question:
Which famous musician had a guest part in the music video of "Runnin´ Wild"?
Please send the answer and the complete address to: helge@ics-woa.de
Deadline is December 12, 2008.
Rock On!