Important
This article is VERY old (older than 2 years)!
And here are the last 8 Metal Battle Finalists!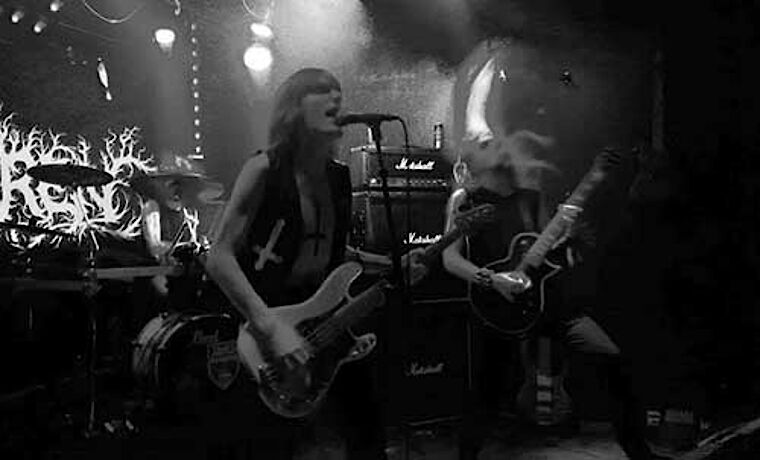 Today we want to introduce you to the last 8 Metal Battle finalists! Those are from Norway, Austria, Romania, Spain, Sweden, Switzerland, Ukraine and the USA!
Let's begin with Todesking from Norway. The band plays darkest Black N' Roll somewhere between Darkthrone, Khold and Motörhead and fans of the Trve faction will be more than happy to give them a try.
Let's remain dark and proceed with Nemoreus from Austria. The band combines Folk-, Black-, Pagan- and Death Metal and brings them to live with ancient as well as modern instruments. The band was founded in 2016 and their lyrics are about the destructive influence of mankind on nature.
And another folk metal band - This time from Romania! An Theos were victorious in the national Metal Battle finale of Romania and will now proceed to Wacken. The band was founded in 2010, has released 2 albums and played so far more than 200 shows!
The Flying Scarecrow from Spain are the next finalists. The band was founded in 2015 and was already able to play successful shows by winning the Villa de Bilbao contest or their performance at the Azkena Rock festival. After releasing thir first album they will now attend the Metal Battle finale in Wacken!
With Chugger from Sweden we will get the ultimate Groove Death Metal hammer. The band has already released a full length album plus a 2017 single called Grinder including very successful music video.
The next finalist comes from Switzerland. The band Lotrify is playing Melodic Metal and was founded in 2008. In 2013 they released their first official EP and after several tours and single shows they are now preparing the release of their first full length album.
Motanka are the finalists from Ukraine. After their founding in 2016 they played several shows in Germany, Poland and Ukraine. The band plays mystic metal lyrically based around old Ukrainian lore and combines ancient instruments with metal and ambient.
Last but not least we want to introduce you to the finalist from the USA. Voices of Ruin have managed to beat all opponents in the local finals. The melodic death metal band was founded in 2007 and have so far released 2 albums.
And here we are, having all finalists together. Congratulations to all participating bands for entering the final rounds. On Wednesday August 1st, 2018 the Battle will start on the Headbangers- and W.E.T. Stage and we are looking forward on all upcoming performances!