Armored Saint confirmed for Waterkant X-Mas Bash and Ruhrpott Metal Meeting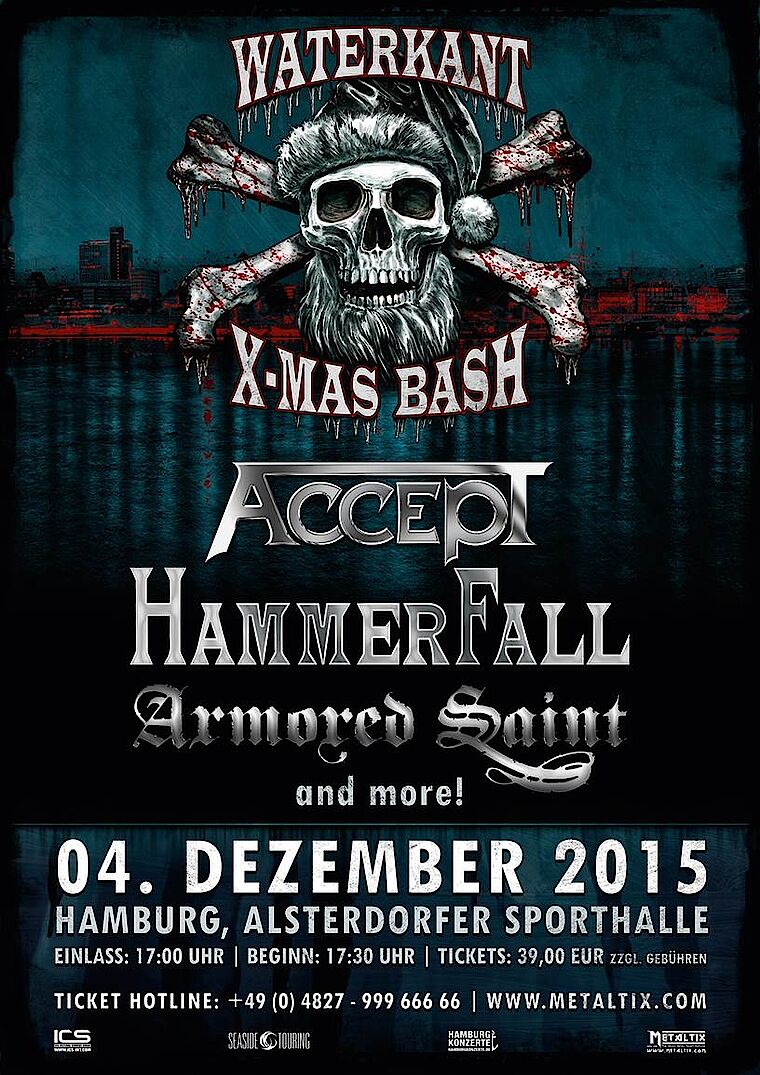 Metal legends incoming: Armored Saint have just been confirmed for Waterkant X-Mas Bash, taking place on the 4th of December in the Sporthalle Hamburg! These guys have been keeping the spirit of american-styled heavy metal american since 1982, with their 1991-record "Symbol Of Salvation" being considered a genre milestone. Singer and founding member John Bush even let down the chance to sing for Metallica in 1983 and decided to stay true to Armored Saint.
As you can see, this addition fits perfectly with the earlier announced acts Accept and Hammerfall, so make sure to grab your tickets for Waterkant X-Mas Bash at www.metaltix.com and be part of the heavy metal christmas madness!
Armored Saint will play Ruhrpott Metal Meeting, too, and on top Asphyx have just been confirmed! Get ready for some violence by the Dutch masters of death-doom and find your tickets at Metaltix!
with: Accept, Hammerfall, Armored Saint uvm.
04.12. Hamburg, Sporthalle
with: Accept, Hammerfall, Sodom, Primordial, Armored Saint, Asphyx, Dr. Living Dead!, Beyond The Black, Alestorm, Deserted Fear and many more!
04. & 05.12. Oberhausen, Turbinenhalle