Important
This article is VERY old (older than 2 years)!
Benefit concert for Mick Cocks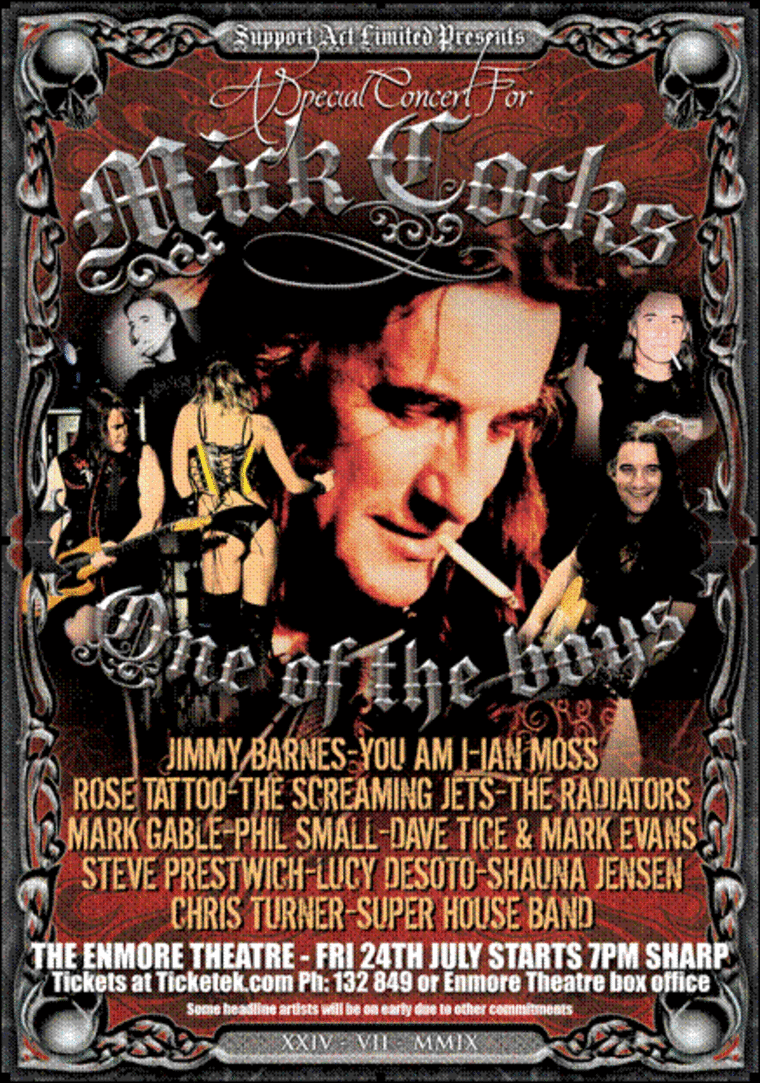 Dear Metalheads,
Because Mick Cocks, guitarist and founding member of the iconic Australian rock band Rose Tattoo, has been diagnosed with liver cancer, there will be a special benefit concert with conformed acts like Jimmy Barnes, You am I, Ian Moss, Rose Tattoo, The Screaming Jets, The Radiators and many more. On this way we send only the best wishes to our longtime buddy. We hope that as many people as possible will visit the concert.
Your
W:O:A Team