Important
This article is VERY old (older than 2 years)!
Big new contest in cooperation with EMP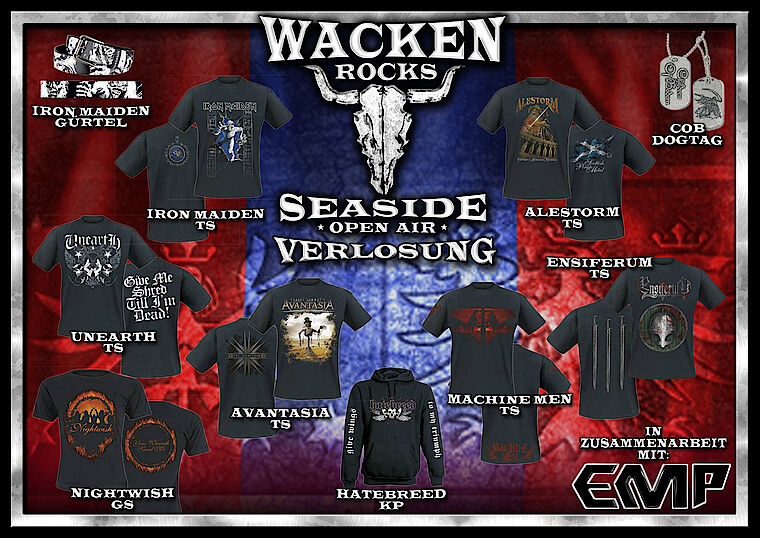 Dear Metalheads,
Together with the Wacken Rocks Seaside Festival, we have prepared a little contest with our partner EMP. Once more, you can win a lot of cool EMP merchandise
If you would like the chance to win one of this prizes, you only have to answer the following question:
The well-known W:O:A, W.E.T. Stage - will give several bands the possibility to play live.
What does the abbreviation W.E.T. mean???
Please send the correct answer with your full name and address to the following email address: helge@ics-woa.de
Deadline: 01.06.2008
If you don´t enter, you can´t win!
your
W:O:A team