Important
This article is VERY old (older than 2 years)!
Booking for Full Metal Mountain 2018 starts!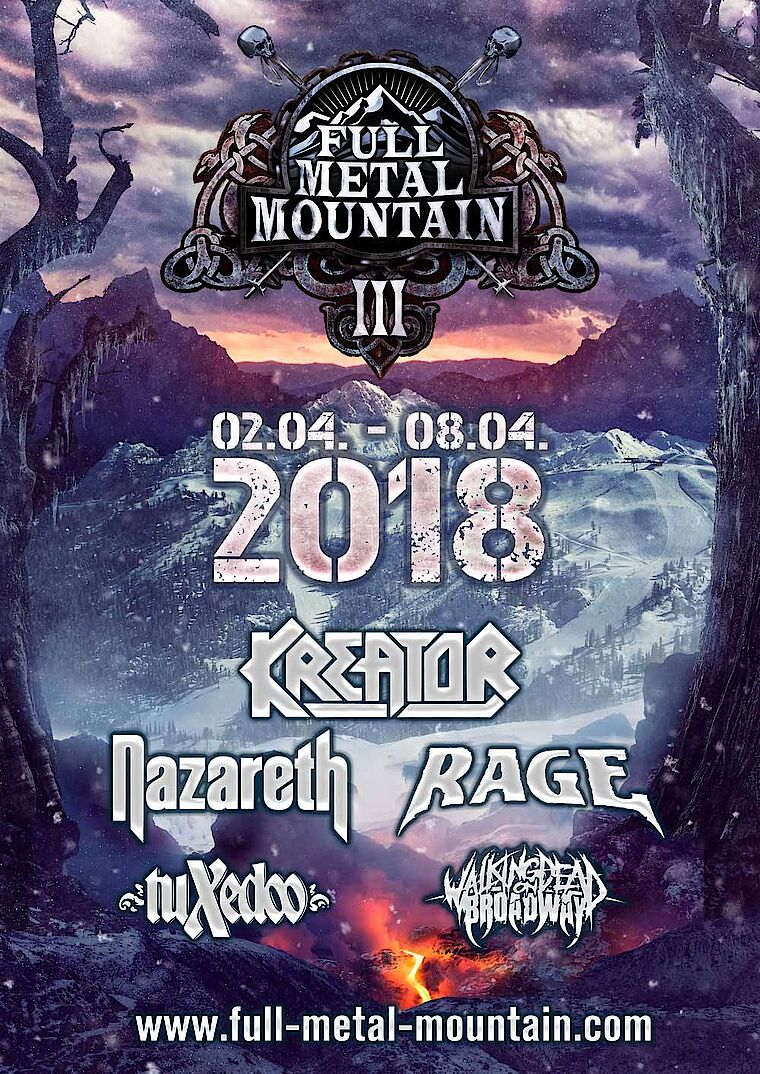 Full Metal Mountain, the heaviest wintersports holidays of Europe will happen for the third time already! Again we will meet up with Metalheads from all over the world in Austria to celebrate both Metal and wintersports within an unique event. And now it is finally possible to place orders!
If you do not want to read for a long time, go to the shop now!
The great innovations in our shop:
Fixed components of each booking are the accommodation and the lift pass for the Millennium Express, the main gondola lift of the ski area. Both the access to all concerts and the lift ticket for the remaining lifts and cable cars can be added with a few clicks!
So, if you do not feel like winter sports, you can save money here. Or you can save money if someone from your group isn't interested in the music. This will make your winter holiday even more flexible in 2018!
Also new are the numerous additional options: Cheap shuttles from airports and train stations as well as excursions on site. For example, the local beer manufactory Loncium can be visited together with other metalheads.
As always, there are four-star and three-star hotels, self-catering apartments and breakfast buffets. How expensive the holiday per person is, therefore, strongly depends on the chosen package. For example: The apartment "Run Of The Village" for two persons - exclusive catering, including festival pass - costs 599 euros per person.
The previous lineup, consisting of Kreator, Nazareth, Rage, Walking Dead on Broadway and Tuxedoo, will be extended by another act this weekend - more acts will follow in the coming weeks and months!
Book your winter holiday 2018 now!
We are looking forward to rock the mountain again in 2018!
More information is available at www.full-metal-mountain.com!