Caliban - We raffle 5 limited "Ghost Empire" boxes plus signed posters.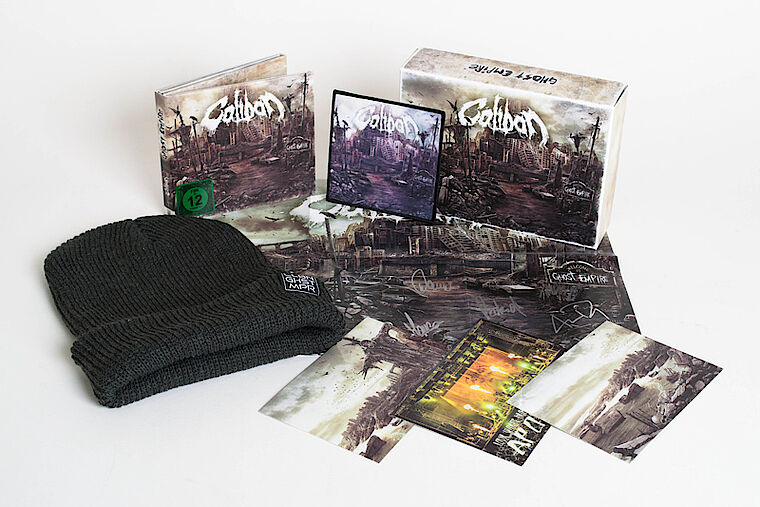 Today it´s time for the next big raffle. Caliban have just released their new album Ghost Empire.
The 9th album the German metal core giants was released on last Friday throughout Germany and is also available in the rest of Europe from today on.
To celebrate the release of the album we raffle 5 limited "Ghost Empire" boxes (including signed posters) in co-operation with Century Media
How to participate?
Just send us an e-mail with subject "Ghost Empire" including your full name and adress to verlosung@wacken.com
Deadline will be Sunday February 2nd, 2014. There is no right of appeal.
The winners will be informed via mail.
Check out the song KING:
<iframe width="640" height="360" src="//www.youtube.com/embed/VrsTMLPrxcY?feature=player_detailpage" frameborder="0" allowfullscreen></iframe>
Amongst others the new album is available at EMP - Here is the direct Link
Caliban online at:
www.facebook.com/CalibanOfficial
Century Media online at:
www.youtube.com/user/CenturyMedia