Changeover status and tips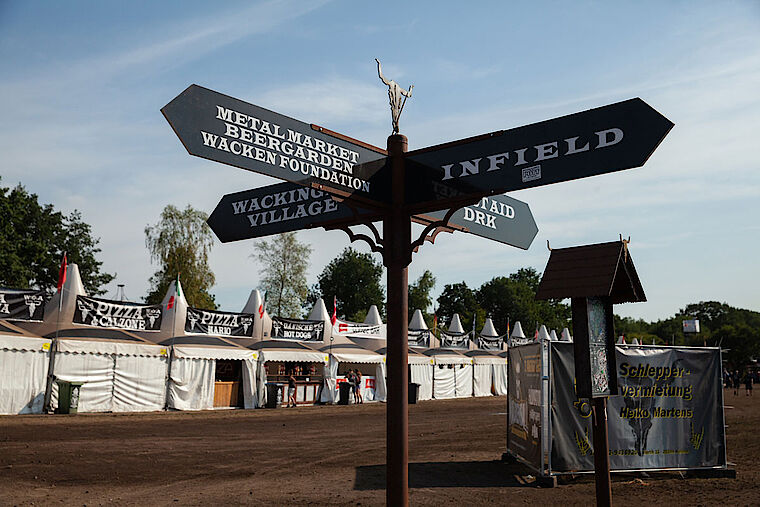 Dear Metalheads,
the exchange process for the W:O:A 2022 tickets is running like clockwork and we are incredibly grateful for your insane support. Both the exchange speed and the rollover rate are even higher than last year's already great values. More than 35,000 tickets have already been rolled over by you to W:O:A 2022!
We ask all of you to make the decision as soon as possible and send it to us via the ticket center. Thank you very much!
You don't have a ticket for 2021 and want to come to W:O:A 2022? Then please sign up here on our list of interested people. A classical presale will most likely not take place due to the high exchange rate.
To make sure that the rest of the process goes as smoothly as possible, here are some little tips, tricks and hints. You can always find more details in our FAQs.
You can access the ticket center at any time via https://ticketcenter.wacken.com, you don't need the link from the email to do so.
If you didn't receive an email, you can also request it via https://ticketcenter.wacken.com.
After exchanging the first ticket you will find two new boxes above your tickets: One for the exclusive exchange merchandising, one for Wacken Wednesday with Avantasia, Gloryhammer, Brothers of Metal and Varang Nord.
Buying merchandising and Wacken Wednesday tickets via these links is still possible days after the exchange - but the first stocks are already running low.
We sort the tickets based on your email addresses. As a result: If you bought W:O:A tickets with email address A (e.g. Wackenfan1990@provider.com) in 2019 or 2020 and Wacken Wednesday tickets with email address B (e.g. Wacken666@provider.com) in 2020, they will not show up in the same account. However, you can then transfer them to the other account via ticket forwarding and thus merge both data sets.
This "ticket forwarding" also works for other cases, for example for users of our forum who used a different email address at Metaltix in the past.
If you use more than one Wacken.ID, you have to make sure that you are really logged out. Check the site https://wacken.id or use an incognito browser window for the second login.
In the course of the exchange you can re-personalize your ticket once for free, because we assume that in the one year since the last exchange many visitors might have changed their requirements.
As before, all tickets will be digital tickets, which you can already see in your profile in the ticket center. The names "Fast-Ticket", "Hard-Ticket" and "Reservationlist-Ticket" refer to the original ticket types of 2019 and 2020 respectively. They do not differ in the scope of services they provide.
Bullhead City has nothing to do with the ticket exchange as they are two different events. The presale for Bullhead City will start next week and more information about the event will follow then.
Thank you very much for your extraordinary loyalty and your love for Wacken Open Air! We will do our utmost to turn your trust into a metal party of the absolute extra class at Wacken Open Air 2022.
Your support is a gigantic incentive for our whole team, especially in these times, which are very hard, especially for our industry.
In Metal We Trust!
Your W:O:A Team