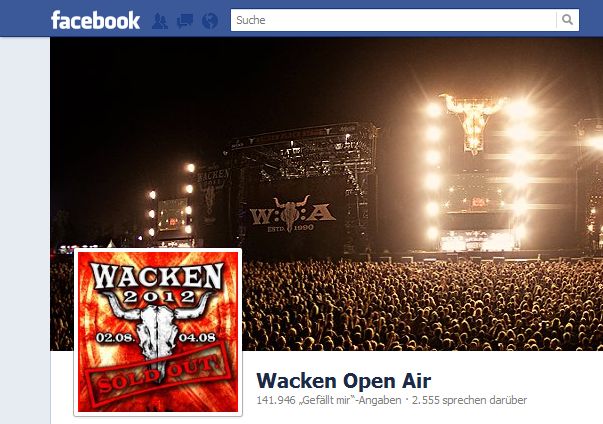 Chat with the organizer of the Wacken Open Air
The Wacken Open Air 2012 is coming - less than hundred days are left. This stage results for the fans in several new questions regarding the festival and the procedures on site. To answer these questions, we will offer a live chat in this year. Holger Hübner will answer your questions together with our online team and will listen to your suggestions.
The live chat will happen at the 24th of May 2012 on www.facebook.com/WackenOpenAir.official. To participate you just need to have a facebook-account and "like" the Wacken Open Air facebook page. The chat will start at 6 pm (GMT + 1), but you can already send in question at 5:30 pm, so we can ensure a kind of a flow.
If you want to participate at the chat, you should already premeditate relevant and useful questions, which will be also interesting for other users. This chat isn't meant to solve problems which are only valid to single persons!
Additional details will follow soon.
We hope we served you well!
Your W:O:A Team